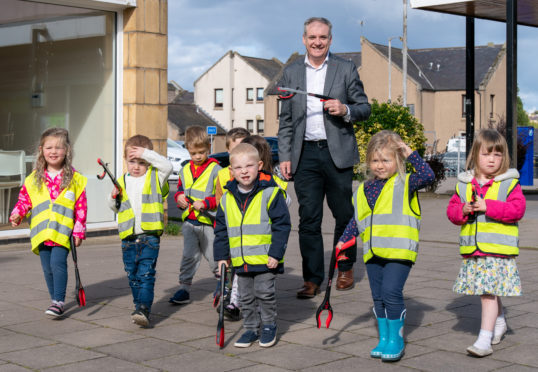 A small army of eco-warriors in Moray have been armed with the tools to try and finally claim victory over the scourge of discarded rubbish.
Children who attend the Curious Minds Education Centre nursery in Elgin have been attempting to regularly run their own litter picks.
However, the crusade against chewing gum and cigarette ends has been halted by having equipment too big for the youngsters' small hands.
Yesterday the group, aged between two and five, took possession of tiny litter pickers to resume their battle against unsightly mess in the streets.
And immediately the class got to work on Elgin's High Street by using the mini grabbers to clear up the area in front of their nursery.
Tina Gauld, education manager at Curious Minds, said: "We do a lot of work with the children to teach them about, not only the importance of clearing litter, but also about looking after water, not wasting food and also being energy efficient.
"It's amazing what they will take in at that young age as long as it's in a language that they will understand.
"The children have their own eco-committee where they plan where they're going to go and pick up litter and think about what they're going to do when they get there and whether there are any risks they need to think about."
Moray MSP Richard Lochhead sourced the mini pickers from charity Keep Scotland Beautiful and manufacturer Helping Hands after learning of the nursery's plight finding suitable equipment for their children.
He said: "It's never too early to learn about the need to keep our country tidy and our local communities clean.
"On a recent visit to Curious Minds I was impressed to learn that they go out and pick litter but they didn't have enough pickers so I offered to try and sort something out for them."
Lindsay Richmond-Kearns, communities manager at Helping Hands, said: "We were delighted to help the Curious Minds nursery on this occasion with a donation of litter grabbers to help keep Scotland beautiful."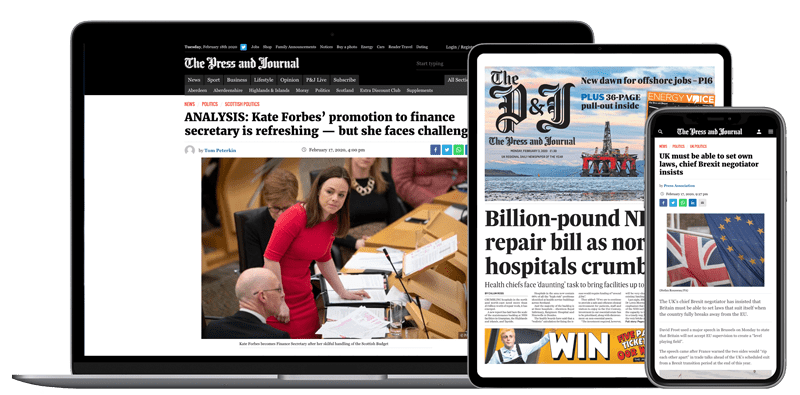 Help support quality local journalism … become a digital subscriber to The Press and Journal
For as little as £5.99 a month you can access all of our content, including Premium articles.
Subscribe