Campaigners have urged attendees at a forthcoming Bonfire Night celebration in Moray to dig deep or risk the event being cancelled in future years.
Rising costs for the annual fireworks display in Elgin's Cooper Park have now topped £12,000 for the local Rotary Club organisers.
The large bill has left the group of volunteers even more dependent on members of the public attending to throw cash into fundraising buckets to ensure it continues.
Thousands attend the spectacular display every year, which is also supported by several other local groups of volunteers.
However, costs to hire a professional display team and increasing organisational bills for the event have led to the organisers issuing an appeal for generosity from this year's crowd to generate cash for next year's event.
Thousands pack Elgin park to make annual firework display busiest in recent years
George Duthie, a member of Elgin Rotary Club's fireworks committee, praised the support of other groups including the Police Scotland Youth Volunteers, Rotaract Moray, Friends of Rotary and local firms – but stressed donations would make the biggest impact on the event's future.
He said: "This is one of our biggest events every year and planning is already well underway to stage the spectacle for the community.
"Year-on-year the costs associated with running the event have increased and this year we are expecting the expenditure to be just over £12,000.
"We rely almost exclusively on people donating money into our blue Rotary buckets as they enter and also as they leave Cooper Park on the evening.
"Without generous donations we simply can't afford to stage this event year-on-year. We are encouraging people to give freely so that we can continue to have this wonderful display in the future."
This year's Elgin bonfire and fireworks display will be held in Cooper Park on Saturday, November 2.
Weather permitting, the bonfire will be lit at 6.30pm with the fireworks display scheduled to start at 7pm. Aiden Henderson, this year's Moray Young Citizen, has been chosen to light the bonfire, which will once again have a Guy created by the Out of the Darkness Theatre Group.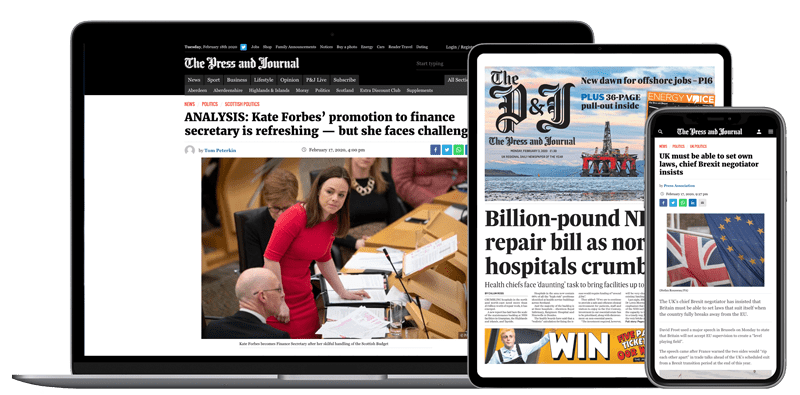 Help support quality local journalism … become a digital subscriber to The Press and Journal
For as little as £5.99 a month you can access all of our content, including Premium articles.
Subscribe