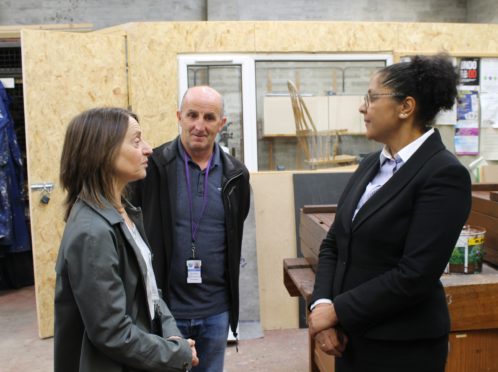 A Moray sheriff has said she understands community payback orders for offenders are viewed as a "soft option" by many – but insists they are often the best way to reduce crime in the region.
Tasks given to those guilty of crimes have included repainting village halls, restoring footpaths, garden makeovers and building sandpits for schools.
Sheriff Olga Pasportnkov, who presides over cases in Elgin, has become the first holding the post to tour the town's criminal justice workshop.
During the visit, she was shown examples of work undertaken while speaking to a team repairing flower planters destined for a local school.
And Sheriff Pasportnikov insisted that, rather that automatically locking up criminals, the community payback orders (CPOs) provide the greatest benefit to communities.
She said: "Some see these orders as a soft option and I understand why they might hold that view but the alternative, prison, offers the community only a short respite from criminality.
"CPOs provide a tangible benefit and have real successes with those who choose to make the most of the opportunity to break the cycle of offending.
"Currently I don't receive any data on the success on this sentencing option – the only way I know if it has worked is when I don't see those I have sentenced appearing before me again.
"Hearing direct from the team has been very reassuring."
The current model of CPOs were introduced in 2011 to give sheriffs the alternative of unpaid work instead of a prison sentence.
Before imposing one of the orders, they need to be satisfied the offender is willing to complete the payback spell or risk being put behind bars.
Tish Richford, Moray Council's justice service manager, said: "It's important that our sheriffs understand the work that goes on in Moray as they need to be satisfied there are significant efforts made by social work teams to successfully deliver the CPO.
"It was great to showcase what is achieved by those doing the unpaid work.
"The sheriff wanted to see for herself that a CPO was making a difference to both the community and those she has sentenced."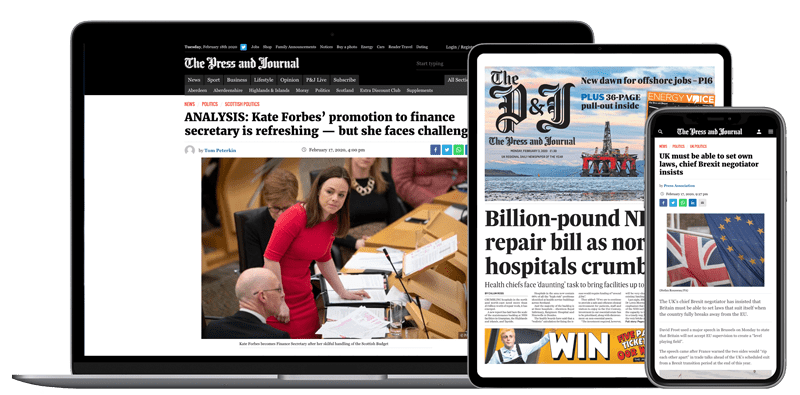 Help support quality local journalism … become a digital subscriber to The Press and Journal
For as little as £5.99 a month you can access all of our content, including Premium articles.
Subscribe