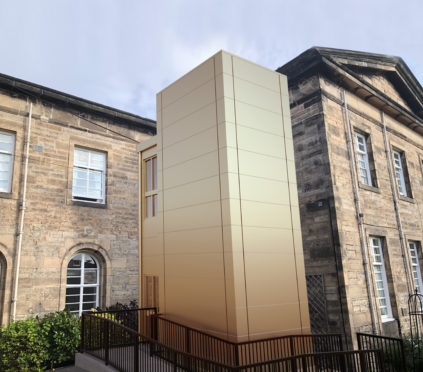 A Moray care home has launched a £100,000 fundraising drive to fund a new lift.
Elgin-based Anderson's currently has three elevators in the building, which is approaching 200 years old.
However, two of them are so cramped there is no room for somebody using a walking frame while the other one has barely enough space for a wheelchair and carer to be inside at the same time.
Now the charity has launched a fundraising drive to fund the project amid hopes half could come from national funding agencies.
Proceeds from performances of the play The General, which is being staged at Elgin Town Hall on October 25 and 26, will help fund the drive with a ghost walk also being held at the venue on Friday at 7pm.
Anderson's hope enough donations will be secured to allow the lift to be ready to use in spring next year.
David Evans, chairman of the care home's board, said: "We have ongoing programmes of upgrades and improvements that are funded from our own resources and periodic donations from families of residents.
"The new lift is very important to our future operations and represents one of the largest capital expenditures we have ever planned, hence this appeal to the public. Any donation, large or small, will be gratefully received."
Donations can be made online at www.justgiving.com/campaign/andersonslift