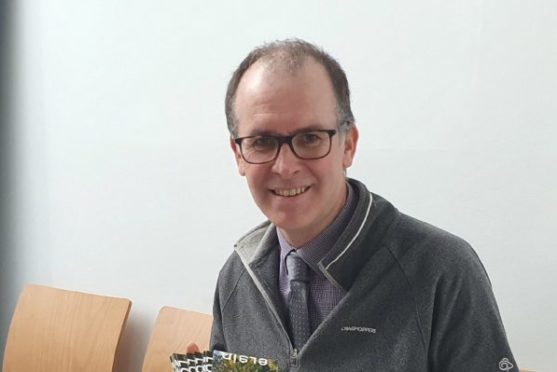 A new housing development in Moray will open next month as part of a drive to keep up dementia care without relying on hospitals or care homes.
There are about 90,000 people living with the condition in Scotland, with the total expected to rise to more than 160,000 by 2036.
Health and Social Care Moray has commissioned the new Loxa Court development in Elgin to cope with the expected surge in demand while also providing specialist facilities for other conditions – including wheelchair users and those who are extremely obese.
Senior project officer Robin Paterson explained that the complex was being created to reduce demand on local hospitals and care homes.
He said: "In previous generations there will have been an assumption that when you reach a certain point you go to a care home, and that's it.
"We're now looking at doing things differently and changing the mindset of people, which creates a lot of challenges, but they are good challenges to have.
"Care homes are great for those who need them but we want to keep people living independently for as long as possible, which is ultimately better for them in the long term."
The flats, which are being built on the Hamilton Gardens housing development in the north of Elgin, have primarily been built for the over-60s with five designed for dementia patients with glass cupboards and contrasting walls to minimise the risk of falls.
There are a further five for wheelchair users, with lower peepholes on doors.
Once open, care teams will be based on the site constantly throughout the day in order to provide assistance and give reassurance to residents.
Kay McInnes, manager of the discharge team at Dr Gray's Hospital, hopes the development will ease the burden on the Elgin unit.
She said: "We have limited resources so want to make best use of them. If somebody comes into hospital over the age of 85 then you would generally expect them to be more at risk of other problems, whether that's infections or mobility issues.
"If you ask people how they would like to spend their time at that age it would be at home and not in hospital, so we want to create the structure to help that to happen."
Drop in sessions about Loxa Court will be run in the foyer at Dr Gray's Hospital every day until Friday from 10am to noon and from 2pm to 4pm.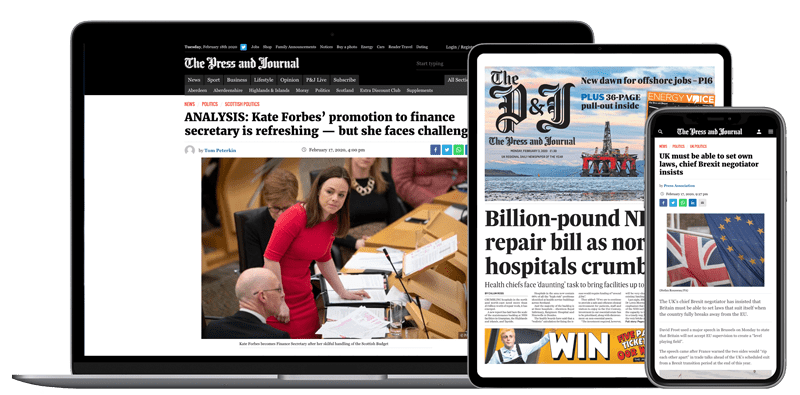 Help support quality local journalism … become a digital subscriber to The Press and Journal
For as little as £5.99 a month you can access all of our content, including Premium articles.
Subscribe