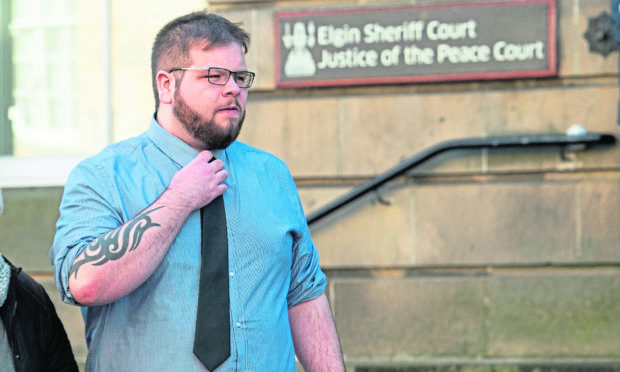 A Moray motorist has been warned he is "very lucky" that nobody died after causing a horror crash on a north-east road.
Declan Logan's Subaru Impreza was seriously damaged after the Elgin driver lost control of the high-performance car near Turriff.
Yesterday the 23-year-old was banned from the roads for 20 months at Elgin Sheriff Court after he pleaded guilty to a charge of dangerous driving.
Defence solicitor Grant Daglish explained his client's reckless driving at the time was motivated by "bravado" as he drove with a friend.
Charges against Logan explain that the motorist drove "grossly in excess" of the 30mph speed limit on Deveron Road in Turriff on September 9 last year before overtaking a car when it was "unsafe" to do so.
The driver then lost control of the sports car, causing it to hit the Deveron Bridge, leading to "significant damage" to the structure and vehicle.
Both Logan and a passenger in his car were injured in the collision.
Yesterday Sheriff Gary Aitken warned the driver he would have ordered police to seize the car if it was still in "one piece".
He added: "This was a very bad piece of driving. You are very lucky that the circumstances didn't turn out to be significantly worse than they were.
"Apart from the injury to yourself and your passenger, you or somebody could easily have been killed.
"High-performance cars are all very well but you need to be able to handle them and handle them within the terms of the road traffic act."
Mr Daglish explained that his client was not familiar with the roads in the area and that the bridge had come as a "surprise" to him.
He added: "He has been completely honest in his explanation that this has been a bit of bravado while not really knowing the area around Turriff."
Logan, of Reid Street, Elgin, was sentenced to 125 hours on unpaid work and has been placed under supervision for one year as well as the driving ban.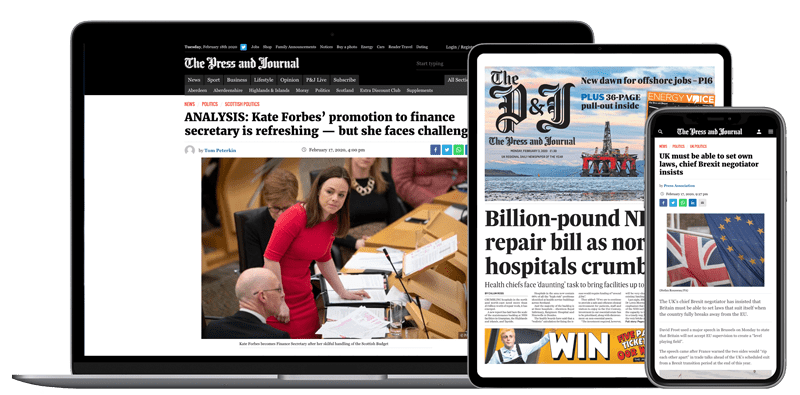 Help support quality local journalism … become a digital subscriber to The Press and Journal
For as little as £5.99 a month you can access all of our content, including Premium articles.
Subscribe