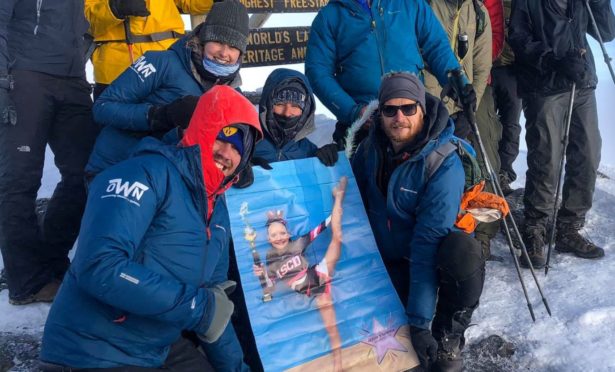 The courageous spirit of a Moray teenager who battled cancer has inspired campaigners to scale one of the world's highest peaks.
Abbie Main, from Elgin, set up a charity before her death in December 2017 to help other families facing the same struggles.
At the weekend, the youngster's cousin Chloe Cameron led an expedition to the summit of Kilimanjaro in Africa.
Holiday lodge opens in memory of Moray teen to help others in their own cancer fight
She was joined by her partner Martin McRobbie and friends Caroline Cameron and Alistair Thomson.
The group raised more than £18,000 for Abbie's Sparkle Foundation by taking on the challenge.
They reached the mountain's 19,300ft Uhuru peak just days after what would have been Abbie's 17th birthday before unfurling a picture of the teenager at the summit.
Miss Cameron said: "It's difficult to put into words the crazy adventure we have been on over the past eight days.
"There were times where we thought we might not make it all the way to the top but we kept Abbie in our hearts and minds and that pushed us on when things got tough."