Hundreds packed a Moray park for a fireworks display described as one of the "most memorable" the town has seen.
Heavy rain initially caused problems igniting the bonfire in Elgin's Cooper Park.
However, despite a slow start the towering stack eventually turned into an inferno with a purple guy designed and constructed by the Out of the Darkness Theatre Company sitting at the top.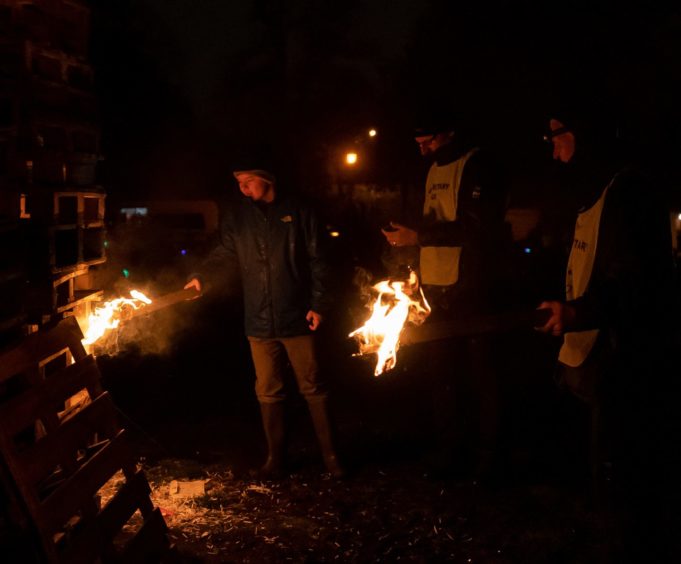 Ahead of Saturday's event, organisers Elgin Rotary Club encouraged the large crowd to dig deep for donations to ensure annual display could continue to be held.
Yesterday, group president Margaret Stenton praised the community for its support.
She said: "The people of Elgin and surrounding area once again, despite the inclement weather, turned out in large numbers to support the bonfire and fireworks in Cooper Park – they gave generously to ensure that we will be able to repeat this annual event next year."
Meanwhile a large crowd also packed Grant Park for a display organised for Forres Rotary Club.