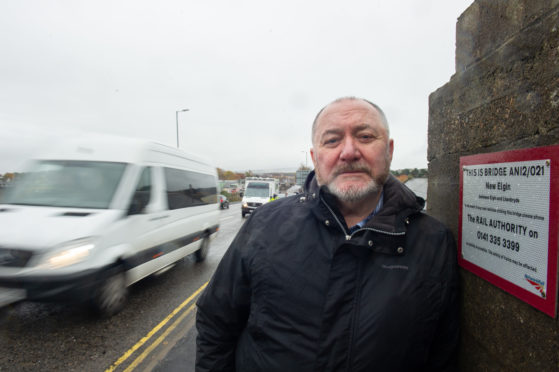 Plans to build a new £10 million bridge in Elgin have been pushed back five years amid hopes the upgraded A96 Aberdeen to Inverness road will stop traffic in the town grinding to a halt.
Moray Council had set a 2030 deadline on the proposed railway crossing to help roads cope with a population boom.
But yesterday, councillors voted to push that date back to 2035 after transport officers explained projections from Transport Scotland's design for the A96 dual carriageway, which will include an Elgin bypass, had more impact on the town than expected.
However, fears were raised that congestion in the area is already reaching unbearable levels with construction underway on 2,500 new homes and a new primary school in the south of the town.
Heldon and Laich councillor John Cowe argued that the case for a new bridge had been made in the Western Link Road proposals, which were cancelled in 2016.
He added: "Warnings have already been made that some planning applications may have to be rejected in the future because the junctions in Elgin simply can't cope.
"There's no chance the A96 will be open in 2030, not a hope. We can't afford to wait another five years it should have been there already."
Elgin City South councillor John Divers added: "We seem to be kicking the can down the road time and time again while traffic is building up. The reality is the roads are already congested and it's just going to get worse."
A bridge linking Ashgrove Road and Maisondieu Road was approved as part of a transport strategy for Elgin that was finalised in 2017.
Yesterday council officer Nicola Moss explained that the proximity of proposed junctions to the town for the dual-carriageway upgrade as well as a spur-road linking to the existing A96 had provided an unexpected boost to ease traffic inside Elgin.
Council leader Graham Leadbitter dismissed fears that the new road would be built late as "supposition" – explaining construction could begin within "five or six years".
Meanwhile, Fochabers Lhanbryde councillor Marc Macrae and Forres councillor Claire Feaver supported the recommendation to push back the bridge.
Mr Macrae said: "Extensive traffic modelling has been undertaken and on that basis I have no difficulty with the suggestion."
Mrs Feaver added: "I appreciate the situation in the south of Elgin needs to be watched carefully but with the fact modelling has been done I support the 2035 date."
Councillors voted to move the bridge deadline to 2035 by eight votes to four.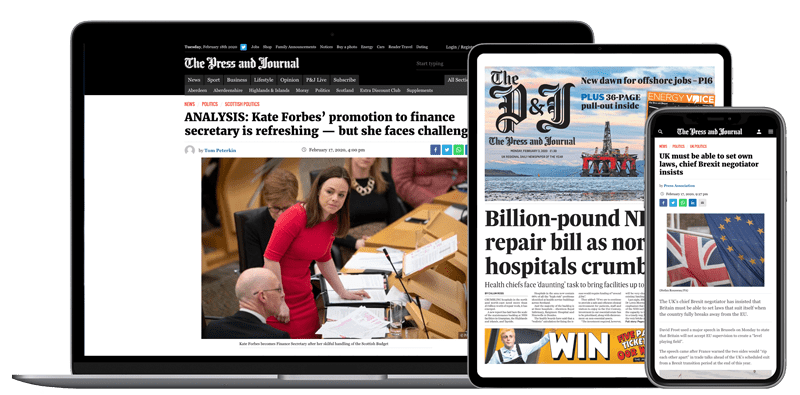 Help support quality local journalism … become a digital subscriber to The Press and Journal
For as little as £5.99 a month you can access all of our content, including Premium articles.
Subscribe