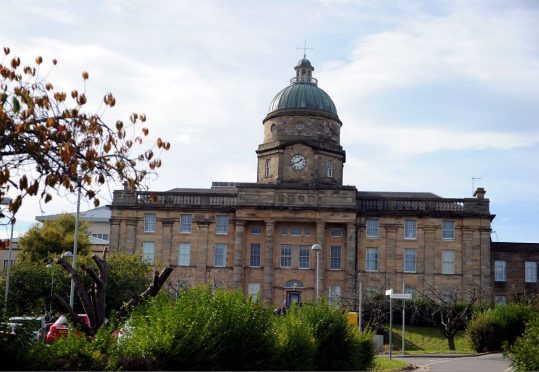 NHS Grampian has warned that meeting its target of restoring maternity services to Moray's biggest hospital by April is becoming a "growing challenge".
Health bosses initially warned disruption would last just 12 months after a staffing crisis forced women's and children's services to be downgraded in July last year.
Now an update from management has revealed that the latest April 2020 estimate for the return of maternity services is becoming increasingly unrealistic.
Last night campaigners described the revelation as "alarming" – and called on the Scottish Government to intervene to ensure progress is accelerated.
Reports produced for today's NHS Grampian board meeting highlighted concerns about developing a sustainable model for the anaesthetic service as a stumbling block.
Marj Adams, a member of campaign group Keep Mum, said: "This progress update doesn't, in any way, acknowledge the current risky situation that women are still facing – and which causes emotional distress.
"It is not clear where NHS Grampian is at in restoring the consultant-led service. Neither does it mention timescales or milestones."
She added: "The lack of pace is really quite alarming. Keep Mum would like the Scottish Government to step in and take control of the situation. If the NHS can't deliver this then surely it's time for the Scottish Government to appoint someone who can.
"The current situation is completely unacceptable."
The NHS has warned that restoring Dr Gray's to full strength will involve a range of services at the Elgin unit being redesigned and better staffed.
Reports produced for today's board meeting explain that implementing a consultant-led maternity service "would demand a significant increase" in the work from anaesthetics.
It adds: "This risk is being mitigated by providing planning capacity to develop a clinically-led and detailed work programme to establish potential sustainable solutions for anaesthetics in Dr Gray's Hospital, with cross-system benefits.
"This work will involve many stakeholders and relates to regulatory and educational frameworks. As such it is unlikely to be delivered at pace."
Meanwhile, NHS Grampian has stressed that children's services remain on track to be restored with a new model in April.
The health board approved a redesign of the service to make it more sustainable, which will involve youngsters requiring stays of more than 24 hours being transferred to Aberdeen with those requiring shorter spells remaining in Elgin.
Recruitment to the new posts is under way with the NHS expecting appointments to be made in February.
The report adds: "We are confident in our ability to appoint to these roles through a combination of retaining local trainees and expression from external interested parties."
A Scottish Government spokeswoman said: "The health secretary met the NHS Grampian chief executive this week where this issue was discussed and she remains committed to the reinstatement of paediatric and obstetric maternity services at Dr Gray's.
"Ms Freeman approved NHS Grampian's phase two plan for the reintroduction of services, and is clear that patient safety is paramount and services are reintroduced in a safe and sustainable way."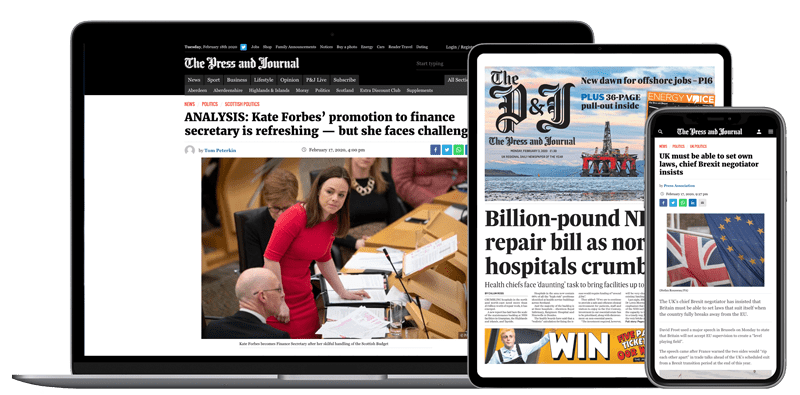 Help support quality local journalism … become a digital subscriber to The Press and Journal
For as little as £5.99 a month you can access all of our content, including Premium articles.
Subscribe