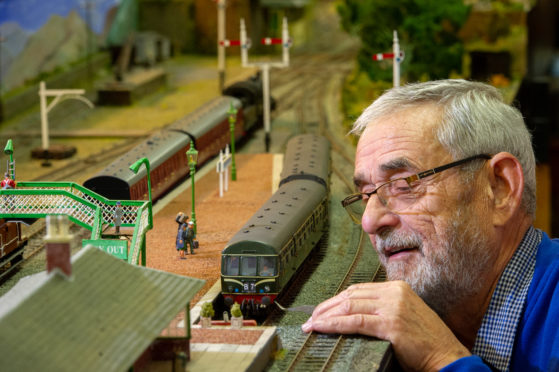 For more than 25 years a north-east model railway club's fictional recreation of a Speyside distillery has captivated crowds across the country.
Now, bolstered by new members following a surge of popularity in the hobby, they are touching up the massive 44ft landscape for one of the biggest shows in the UK.
Enthusiasts from the Elgin Model Railway Club are quick to admit that their Cragganmore display cannot rival Rod Stewart's sprawling city scape that was unveiled this week – stressing they have not got access to the same cash.
However, the group's layout manager Jim Anderson believes their rolling country scene from the 1960s featuring intricate details of a cat perched on a signal box, workmen stopped for lunch outside a railway shed and passengers hauling cases to their train shows a "different nature" to the hobby.
He said: "There are lots of little details to make it look as realistic as possible, it's very time-consuming.
"For example, the cows we used to have were quite plastic-looking. It's been an awful job getting them to look right."
Footfall to the group's annual Elgin Model Fair was up by 17% this month compared to last year, a spike attributed to the Channel 4 competition dedicated to railway modellers.
The increased attendance led to new members joining the ranks of the club's more than 50 enthusiasts based in sheds near former sidings.
The Cragganmore landscape has been dormant for two years after being stored in secretary Andrew Allardyce's garage.
Now the modellers are working on sprucing up the display by shining the track, making the grass greener and repairing signs on the set, which is too large to be laid out in its entirety in the club's rooms.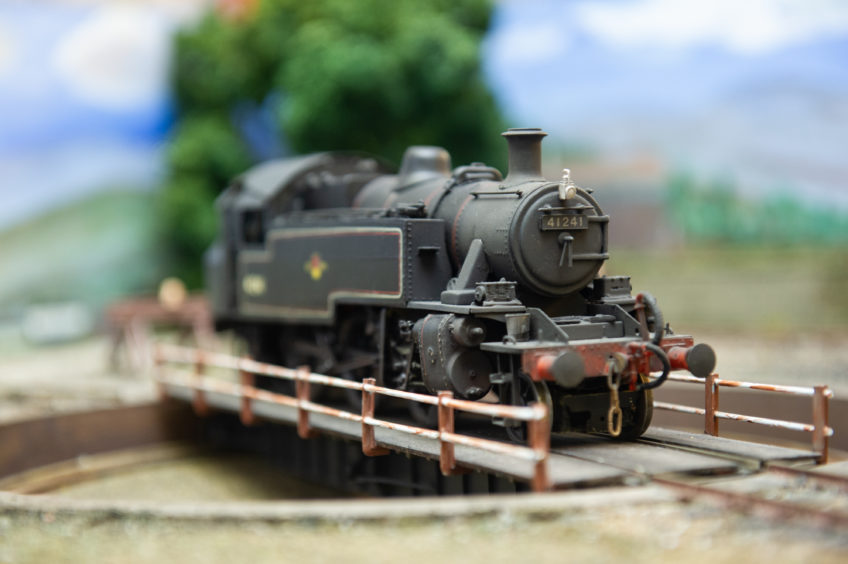 Rows of plastic tubs and jars sit on shelves lining the walls with an array of powder and material ready to create grass or stone of any hue ahead of the model's next outing at Model Rail Scotland in Glasgow in February.
Mr Allardyce, who was a founding member of the club in 1982, said: "There's no doubt the public interest in it has increased, especially with young families coming to shows. We picked up some new members at our show this year.
"Enjoyment of railways isn't the main thing for us – it's the camaraderie, the leg-pulling and everything else."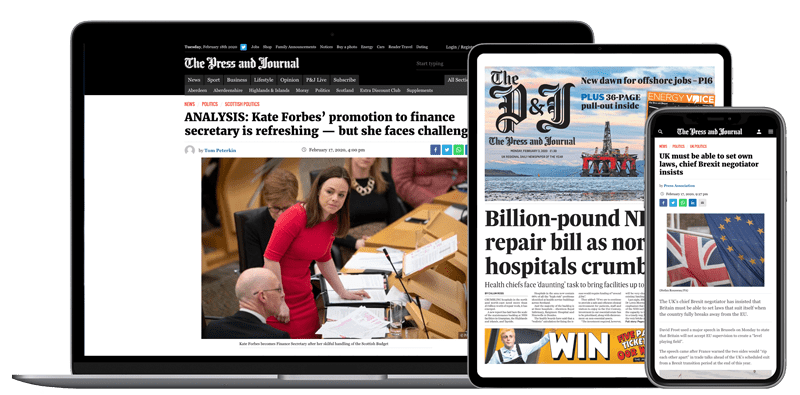 Help support quality local journalism … become a digital subscriber to The Press and Journal
For as little as £5.99 a month you can access all of our content, including Premium articles.
Subscribe