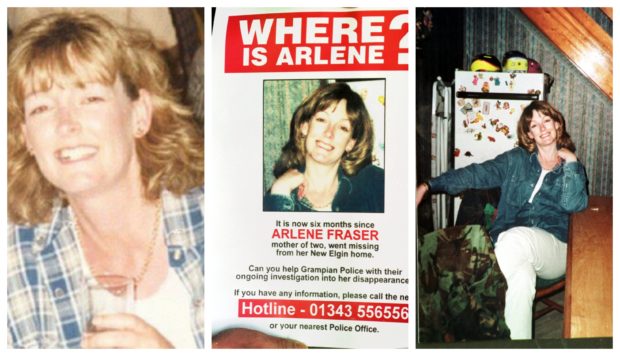 Arlene Fraser's father hopes her killer husband will "jump at the chance" to finally reveal what happened to his daughter's body in exchange for freedom.
New laws put forward by the Scottish Government have proposed that murderers who refuse to reveal the final resting place of their victims should remain locked up until they do.
Arlene went missing from her Elgin home in April 1998 with her husband Nat Fraser later convicted of murder.
Now a shake-up of the parole rules has proposed to dangle a carrot in front of prisoners to give grieving families closure in exchange for their liberty.
Yesterday, Arlene's father Hector McInnes, who now lives in Midlothian, described the prospect of Nat, who is not eligible for parole until 2030, being freed while retaining the secret of what happened to Arlene as unthinkable.
He said: "There was a situation on Merseyside where a man was going to be released from prison and it was likely he would run into the woman's mum – that happening would be a slap in the face for us.
"Obviously I don't want to think like a murderer, but surely he would like to be out. It can't be much fun, although I understand he's got a cushy life in there.
"I would have thought he would jump at the chance.
"He had everything going for him before. He was really popular, he played in a band, he had his vegetable business. I would think that getting back to what he can would be better than whatever he's got in prison.
"Arlene's death will always be sore, it would be better to know what happened though."
No trace of 33-year-old Arlene has ever been found by police despite extensive searches by specialist officers.
Fraser, who has always maintained his innocence, was convicted as the mastermind behind the plot to have her killed.
Last year the mother-of-two's brother-in-law Steve Gillies revealed that the family was hopeful that the passage of time will reveal vital clues to give loved ones closure – describing it as "despicable" that there remains no grave for them to visit.
Suzanne's Law, as the parole shake-up has become known, has been proposed following campaigning by the family of Suzanne Pilley, whose body is believed to have been buried in a remote part of Argyll following her murder in 2010.
Her former lover and colleague David Gilroy was jailed for a minimum of 18 years in 2012.
The killer has never said where her body could be found despite prosecutors believing she was killed in the Edinburgh basement of the office where the couple worked before being moved more than 100 miles the following day.
Yesterday Mr McInnes praised the campaigning work of Mrs Pilley's loved ones to bring closure closer for the two families as well as others across the country.
He said: "It happened in Edinburgh near us so I've been aware of what they've been doing for quite a while.
"I'm so pleased that all their effort has come to fruition for them and they get closure themselves."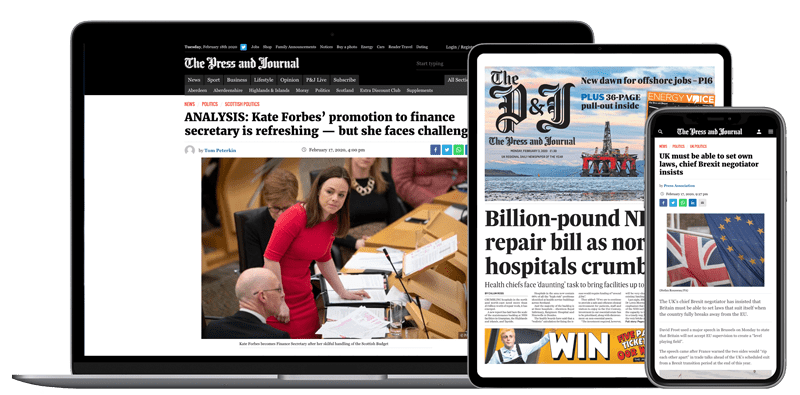 Help support quality local journalism … become a digital subscriber to The Press and Journal
For as little as £5.99 a month you can access all of our content, including Premium articles.
Subscribe