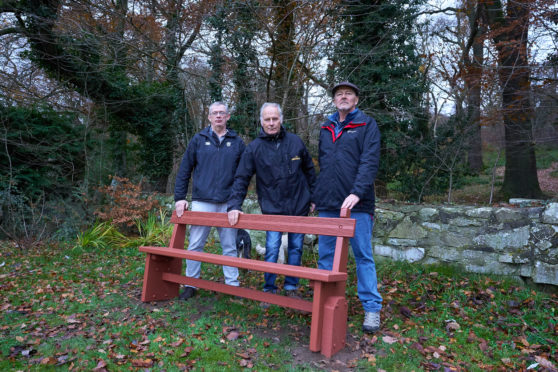 Benches that were destroyed by vandals in a Moray town have been restored by a group of residents powered by community spirit.
Four wooden seats in Elgin's Quarrelwood, which is a popular trail for walkers and cyclists, were smashed up during the summer.
Following the attack, it was feared that the seating would never be replaced due to the group that funded them folding about 15 years ago.
However, now a dedicated band of volunteers have repaired and replaced the benches as well as a further two following a donation of timber from the Elgin-based Wood Centre.
McIntosh Driver residents Eric Marriott, John Russell and Steve Reynolds have banded together during the past year to run various projects for neighbours.
Offshore worker Mr Russell, who built and repaired the benches in his workshop, said: "Everyone was upset when the vandalism happened, there were quite a few comments about it.
'Pathetic' vandals destroy five benches in popular Elgin walking forest
"The woods are quiet just now but in the summer you can get hundreds of people up there taking their time and looking at the views."
The trio became concerned about their neighbourhood earlier this year after it was announced Moray Council would stop cutting the grass in the area – prompting fears about how their community would appear to visitors.
Hundreds of pounds were collected from residents to fund a sit-on mower and strimmer with enough left to carry out maintenance for next year too.
Plants have also been planted around the edge of a children's playground by neighbours to help improve the area further.
Some of the benches have already been dedicated with plaques to pay tribute to those who have donated funds to spruce up the street.
Mr Marriot, who ran a property firm before he retired, said: "We don't know who damaged the benches but the Wood Centre were very kind and gave us the timber to get them back in place.
"What we've found since we started all the grass cutting and everything else is that it has made the community aware that if you have volunteers you are more likely to get things done."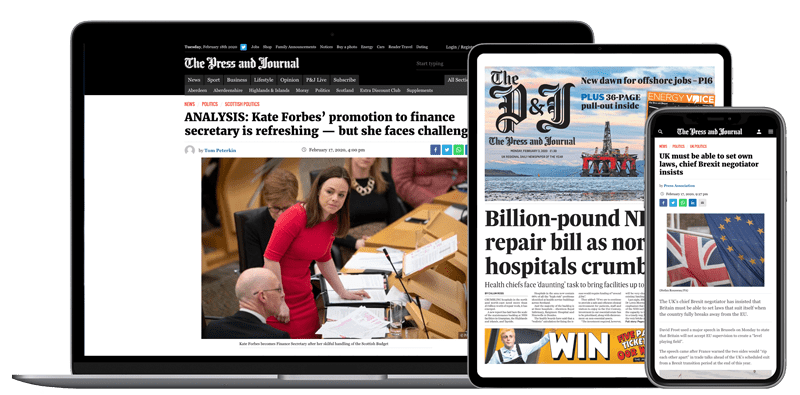 Help support quality local journalism … become a digital subscriber to The Press and Journal
For as little as £5.99 a month you can access all of our content, including Premium articles.
Subscribe