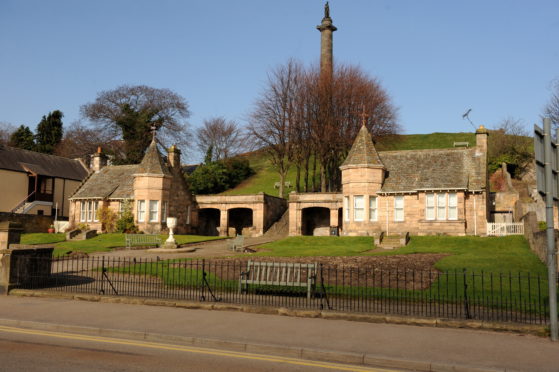 Public cash has been pledged to restore a dilapidated home in Elgin so it can be lived in again – despite concerns about other parts of Moray missing out.
The Sulva Cottage at the foot of Ladyhill has not been occupied for 15 years and has gradually fallen into disrepair.
Yesterday Moray Council agreed to use cash from a £1.2million fund from the Scottish Government to restore the building, which it is responsible for as part of a trust arrangement.
However, concerns have been raised from local representatives from other parts of the region about why the cottage, which was originally built for troops returning home from the First World War, has been singled out.
Other projects awarded cash were limited to 25% of the total funding needed but a 100% grant has been awarded to Sulva.
Moray Council convener Shona Morrison agreed that lessons needed to be learned if the authority got the chance to award similar amounts of money again.
Keith and Cullen councillor Theresa Coull said: "I've no problem with Sulva Cottage getting the funding but there are cottages in Cullen that could use the same but didn't get that option,  there's also a playground that has been condemned.
"I think we've maybe learned lessons this time if we ever get to do it again but I think it's a bit unfortunate that not everybody got the same choice."
Buckie councillor Gordon Cowie also questioned why Sulva had been made an "exception" to receive the £64,000 grant.
Jim Grant, the council's head of development services, said: "The only way we could find to improve that cottage was to give it a 100% grant and look at the income it will achieve from renting it out over the years, which gives us the income to improve the adjacent cottage in the future when the current tenant leaves."