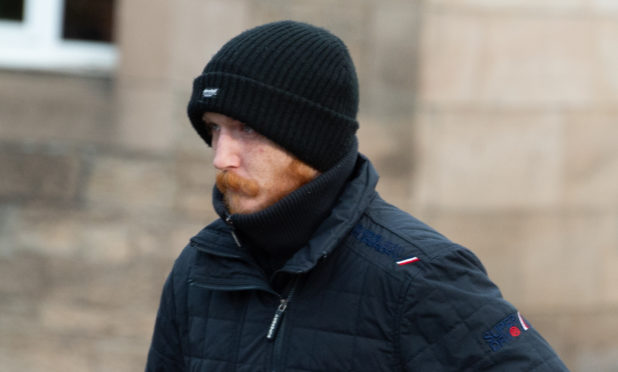 A Moray dad who repeatedly stamped on the head of a good Samaritan who attempted to intervene when he saw his neighbour being attacked has been warned he could have killed his victim.
Andrew Donaghie, from Elgin, turned up unannounced at a woman's house on March 16 after learning she had been messaging another man.
The 29-year-old grabbed and punched the female on the face before cries for help prompted a neighbour on Meadow Crescent to shout out he would call the police.
Witnesses then saw Donaghie "sprint" towards the good Samaritan before "pummelling" him with repeated punches and stamps on the head while shouting "Going to call the police are you?"
Yesterday the dad was sentenced at Elgin Sheriff Court after he pleaded guilty to two charges of assault to injury.
Fiscal Susan Love said: "A witness heard raised voices from her living room and thought it was a group of youths.
"When she looked outside she saw the male victim flailing his arms around as if arguing with someone. She then saw the accused sprint across the road and pummelling him by repeatedly punching him."
Mrs Love explained the man who attempted to help was left with swelling on his face, a bloodied nose, bruises on his right cheek and scratches and was taken to Dr Gray's Hospital for treatment.
The woman who had been attacked earlier suffered a swollen lip but declined medical aid.
Defence solicitor Stephen Carty said: "Mr Donaghie's memory of this event is non-existent, what he accepts though is that he is responsible and he didn't go there in a calm and rational way to have a discussion."
Sheriff Gary Aitken said: "What you did to the neighbour was reprehensible. You presumably realise you could easily have killed him."
Donaghie, of Hill Street in Elgin, was sentenced to 300 hours of unpaid work and was placed under supervision for two years.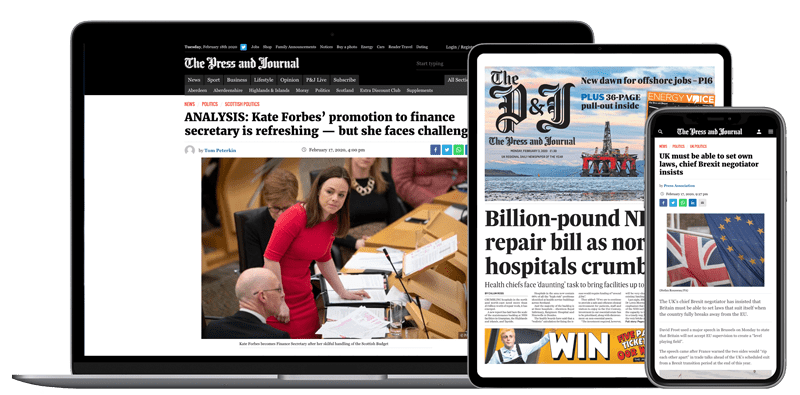 Help support quality local journalism … become a digital subscriber to The Press and Journal
For as little as £5.99 a month you can access all of our content, including Premium articles.
Subscribe