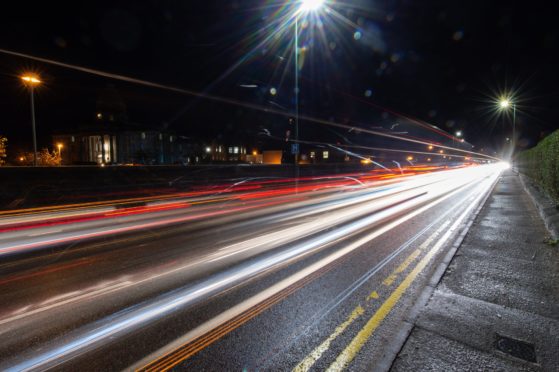 Long-awaited work to install a new pedestrian crossing in a Moray town will finally begin next month.
Safety concerns have been raised about the A96 Aberdeen to Inverness road in the west end of Elgin for the last decade.
Two years ago Bear Scotland committed to installing a crossing on the route near the Dr Gray's Hospital roundabout.
Now a six-week project to install traffic lights will begin on January 6 with the project also including work to widen the pavement for pedestrians and cyclists.
It is hoped the new signalised crossing will lead to safety improvements for local residents and regular walkers in the area.
Alistair Kennedy, chairman of Elgin Community Council, said: "We have been proposing this for many years, probably about 10 or 12 years, and were always told it couldn't be done.
"It's been a big concern for pupils walking to Elgin Academy. I've seen kids struggling to get across. It'll make a difference for people going to the hospital too.
"It really is a dangerous section of the road so this will make a huge difference."
Temporary diversions will be set up for motorists with work taking place during the day to avoid noise disruption for local residents at night.
Traffic will be diverted to the B9010 Pluscarden Road and Wittet Drive when required with work halted at weekends when possible.
Andy Thompson, Bear Scotland's north-east unit representative, said: "This project will improve safety for the general public, particularly as it is on a route that is widely used by children walking and cycling to and from school.
"The traffic management restrictions are essential to keep everyone safe during this project, particularly as our teams will be working in the centre of the road at some sections.
"We encourage all road users to follow any temporary signs or diversion routes which are in place for their safety as well as for our teams."
The project will also involve parking restrictions on nearby streets to ensure diversion routes are kept clear for the re-routed A96 traffic.