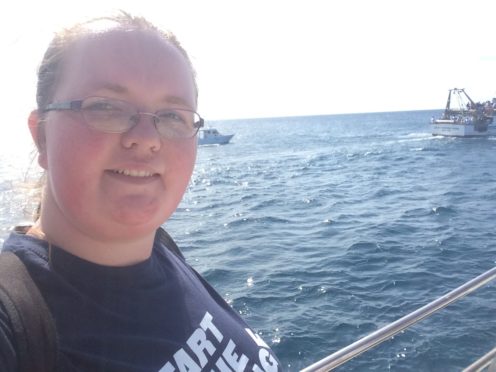 A Moray teenager hopes to raise awareness of the perils facing migrants travelling to Europe after seeing first-hand the dangers they face at sea.
Emily Burns, from Elgin, travelled to the Mediterranean island of Lampedusa to take part in a week-long project with more than 500 other young people from across the continent.
During the expedition, which was part of the European Commission's Start the Change project, the Moray College UHI health and social care student learned from Italian coastguards about the makeshift boats used to travel there.
Now the teen, who volunteers at Elgin Youth Cafe, hopes to use the experiences on the Italian island to help change perceptions in her home country.
She said: "There is an awful stigma created on social media about migrants. We were shown the limited equipment they use on the boats and heard about some of the dreadful experiences, which were heart breaking.
"Some survivors spoke to us, they told us their stories and explained why going back to Lampedusa every year is important to them – so they can feel closer to their family.
"We saw where people lost their lives. They were normal people like you and I, they had feelings, but now their families are heartbroken."
She added: "I have experienced so many emotions from the trip but most of all it has inspired me to do so much more work."