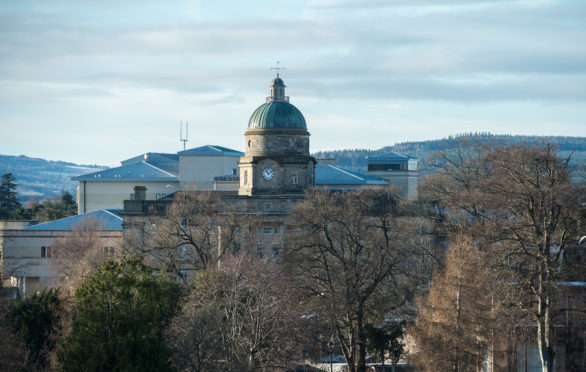 First Minister Nicola Sturgeon has been called on to intervene with "urgent action" to ease ongoing fears about maternity services in Moray.
The unit at Dr Gray's Hospital in Elgin has been downgraded since July 2018 due to staffing concerns.
This week capacity issues on wards in nearby Aberdeen and Inverness were highlighted after expectant mother Samantha Sneddon, from Lossiemouth, had to be monitored in Fife due to a shortage of specialist beds.
Yesterday Highlands and Islands MSP Jamie Halcro Johnston demanded the Scottish Government prioritise the restoration of Moray services amid concerns about lengthy journeys on winter roads.
He said: "The Scottish Government has had 12 years to get this right but have demonstrably failed to get on top of the problem. So now is not the time for more empty promises from the Scottish Government. We need to see action.
"That's why Nicola Sturgeon must intervene and instruct Jeane Freeman to take some responsibility for the problems in Moray."
Ms Sturgeon explained the health minister was due to visit the Elgin hospital on February 11 to discuss the ongoing issues.
She added: "I agree absolutely that women are cared for and get to deliver babies as close to home as possible, particularly in the part of the country we're talking about because large distances add to the distress new mothers can feel.
"I understand that, but it is vital we ensure the provision of safe services."