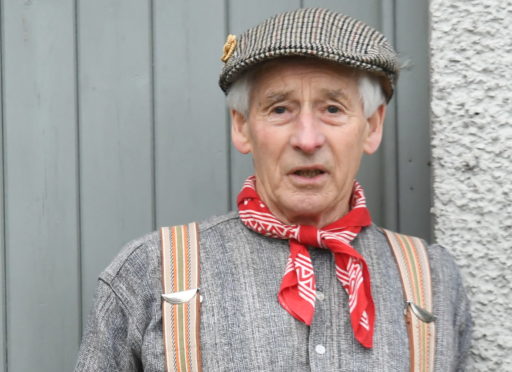 Generations ago, bothy ballads were composed by farm workers across the north-east to entertain themselves while they worked.
The fabled Doric tunes celebrate the countryside, tell of hard work in the fields and poke fun at superiors in the industry.
Tomorrow the best in the form will step into the spotlight in Elgin to crown the best performer at the 38th annual champion of champions event.
Hector Riddell, from Finzean near Aboyne, is one of the most celebrated balladeers – one of only two to have won the event six times.
And the 82-year-old, who spent his working life in the Aberdeenshire fields, believes the tunes may soon take on a different meaning.
He said: "I'm of an age where I can say I've seen the real thing – I've worked a Clydesdale horse and the rest of it.
"A lot of people now are still interested but they can't relate to it the same way because they haven't lived it themselves.
"We're trying to keep it alive, Elgin Rotary do a great job every year. There's also a few of us who go into schools where the teachers are interested."
The ballads are believed to have become popular in the early 19th Century among farm workers living in bothies in rural Angus and Aberdeenshire.
However, Elgin took up the mantle of hosting the annual champions when a gap in the programme developed during a visit by Princess Margaret to the town in 1983 to experience a Taste of Moray food exhibition.
Despite being formed solely to fill time, the crowd broke records at the Town Hall and has been an annual fixture ever since.
Tomorrow Mr Riddell and five winners of regional heats will take to the stage alongside entertainment from Charlie McKerron, who plays with Capercaillie, and Marc Clement, founder member of Blazin' Fiddles.
James Macpherson, a member of organisers Elgin Rotary Club, said: "Elgin isn't really the centre of the ballad tradition, it's really much more from Keith down to Stonehaven but there's still a very big following here."
A small amount of tickets for the bothy ballads event at Elgin Town Hall will remain on sale at Elgin Library until 3pm tomorrow. Any remaining tickets will be available to buy on the door. The event begins at 7pm.