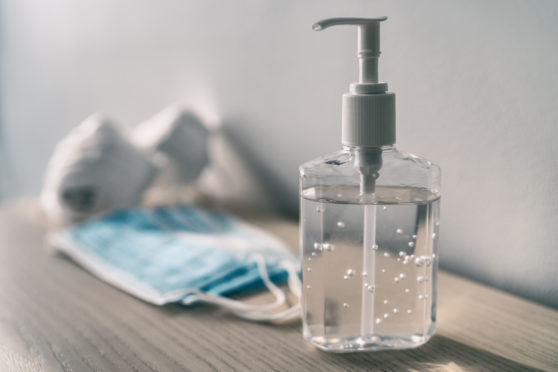 A Moray distiller has switched its production to hand sanitiser to help fight a shortage across the region.
Elgin-based Avva Scottish Gin has set up the equipment in what was due to become its new tasting area later this year.
After learning that frontline services were struggling to get alcohol hand rub to slow the spread of coronavirus the firm decided to create the makeshift production line.
Owner Jill Brown explained she expected to make about 500 litres – 110 gallons – of the sanitiser a week for the next month – but stressed the supply was solely for emergency services, the NHS, schools, care homes and food producers.
She said: "There's a massive pressure point in the supply of hand sanitiser at the moment because the supply chain has broken.
"My understanding is that supplies will resume in the next 10 to 14 days when companies are due to come back into operation.
"I really hope it's just an interim shortage. Our other income has dried up from retailers and bars.
"There's been a bit of camaraderie setting it up, it's really for the people locally who don't have that supply chain to get what they need."
Mrs Brown praised local organisations including Moray Chamber of Commerce, Moravian Printers and AM Detailing as well as the Scotch Whisky Association, HMRC, the Health and Safety Executive, Scotland Food and Drink and the British Distillers Association for helping to make the changes.
Meanwhile, Forres-based Macleans Bakery and Walkers Shortbread have provided raw materials.
Sarah Medcraf, chief executive of Moray Chamber of Commerce, said: "We pride ourselves on making the right connections and we've done just that in a time of crisis.
"All businesses are struggling just now but I am delighted that they have all collaborated and supplied the components required for this hand rub, for the greater good to help those key works in Moray."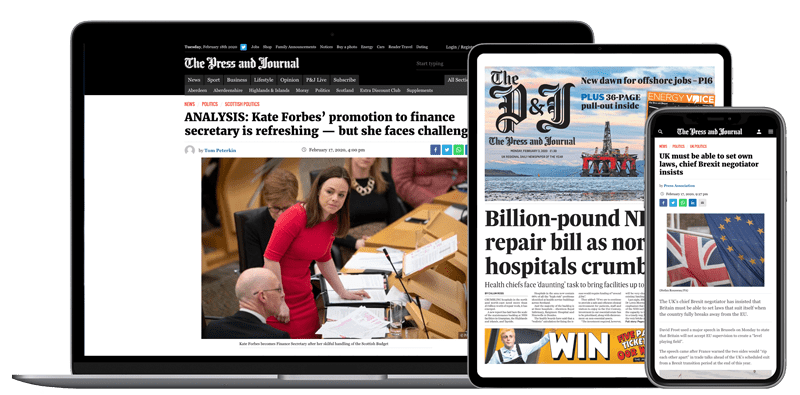 Help support quality local journalism … become a digital subscriber to The Press and Journal
For as little as £5.99 a month you can access all of our content, including Premium articles.
Subscribe