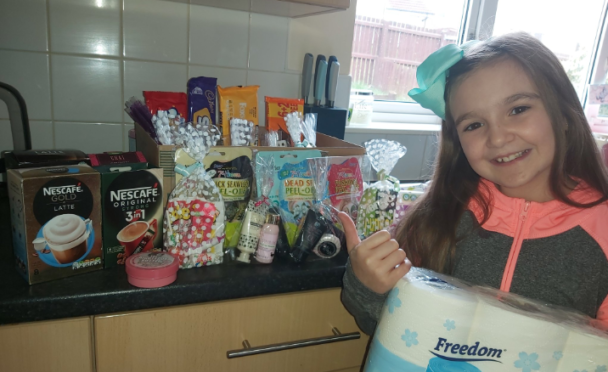 A Moray youngster who is recovering after a three-month spell in hospital has used her time in isolation to prepare packages of gifts for NHS staff.
Lucy Stewart, from Elgin, had been organising an Easter fundraiser for charity Archie following her treatment at the Royal Aberdeen Children's Hospital (RACH).
The nine-year-old wanted to raise cash to redecorate the surgical ward with purple walls and sparkling curtains but had to cancel the event due to the coronavirus outbreak.
However, instead of letting the supplies she gathered go to waste she has packaged them into gifts intended for staff at Dr Gray's Hospital in Elgin.
The Bishopmill Primary School pupil has spent her days at home with the brother and sister packing toiletries and sweets into packets tied with ribbons.
Lucy has had repeated trips to hospital since being born with her food pipe connected to her wind pipe and has raised thousands of pounds for Archie in previous fundraisers – even taking to the dancefloor in a sparkly Strictly Come Dancing event.
Mother Claire Stewart said her daughter has developed a strong bond with local NHS staff and was eager to help support them during the virus response.
She said: "They know her up at Dr Gray's. If I have to phone them then they know exactly who it is.
"She had gathered up a lot of supplies and Easter stuff that she was going to sell at the fun day for £1 or something just to raise a little bit of money.
"She still wants to do that at some point, but in the meantime she wanted to give them to the staff to help them out at the moment.
"Some of the doctors and nurses come down to support her at her fundraising events so they really do have a bond."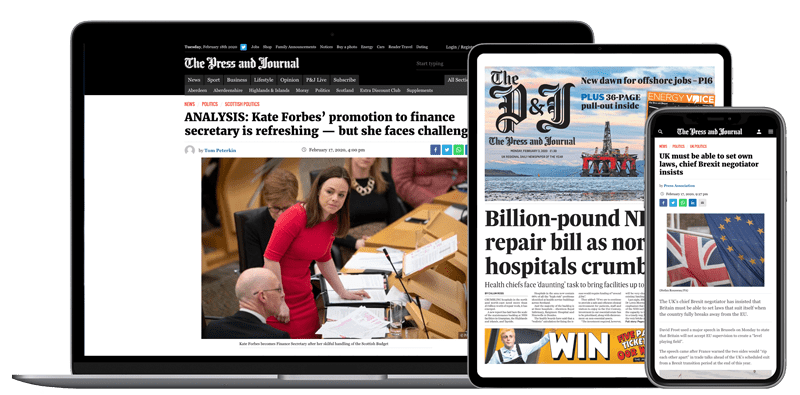 Help support quality local journalism … become a digital subscriber to The Press and Journal
For as little as £5.99 a month you can access all of our content, including Premium articles.
Subscribe