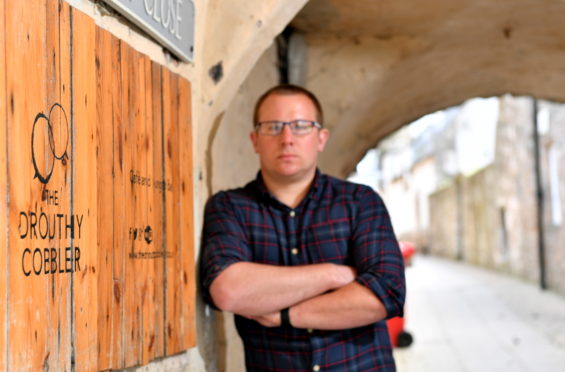 Dozens of staff have been made redundant from a Moray pub business after it was unable to access furlough cash.
Elgin bars The Drouthy Cobbler and Badenoch's shut on March 18 as the ramifications of the coronavirus pandemic spread.
All of the 40 or so employees were initially told they would be paid-off when the pubs closed before being taken back on again the following week when the UK Government's pledge to cover 80% of staff wages was announced.
Dismayed staff have, however, now been made redundant once again after being told the application was unsuccessful.
Owner Paul Rollo has blamed the situation on changing payroll systems – describing the situation as a "nightmare" for all involved – while saying he is working hard to try and resolve the problems.
However, he has warned there may not be a solution.
Nigel Reid, who was general manager of The Drouthy Cobbler, claims he was told irregularities in staff being taxed on pay is at fault – which has in turn caused issues for some accessing Universal Credit benefits.
Mr Reid said: "Everyone has been left in limbo without any money from the last month, or even being able to access future benefits.
"We've all missed out on the mass recruitment drives from supermarkets too.
"I'm not too bad because my wife is still getting wages but there's some with young families that have been left with nothing.
"Nobody I've spoken to has heard of an application to the scheme being rejected."
The Drouthy Cobbler opened on Elgin High Street in 2013 and was joined by Badenoch's in the town centre in late 2018.
Mr Rollo told the Press and Journal he was "desperately sorry" about being unable to keep staff in employment.
He added: "We were in the process of moving from one payroll system to another, and were having some problems with it at the point the pandemic crisis hit.
"We have been working hard to resolve it – so far to no avail.
"We are not in a position to say how quickly it can be sorted, or indeed if it can, but we continue to pursue this and other avenues for support.
"I am aware some staff have had problems accessing benefits and am in the process of resolving that.
"I know this is a nightmare for all of us and I can only hope it can be resolved soon."
HMRC was unable to confirm the reasons why the application was unsuccessful.
A spokesman said: "We can't comment on identifiable businesses."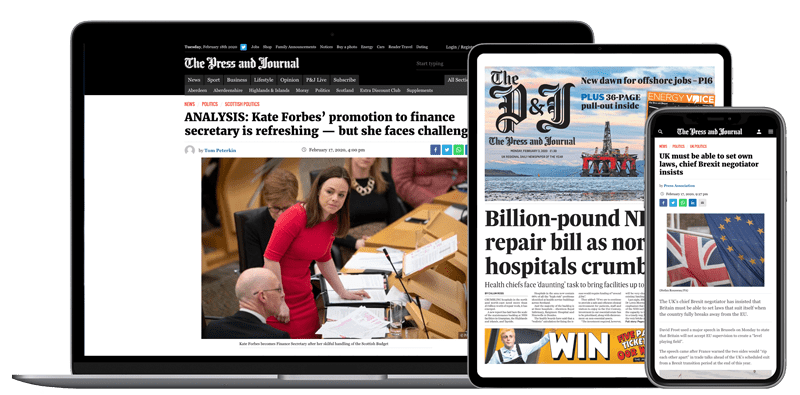 Help support quality local journalism … become a digital subscriber to The Press and Journal
For as little as £5.99 a month you can access all of our content, including Premium articles.
Subscribe