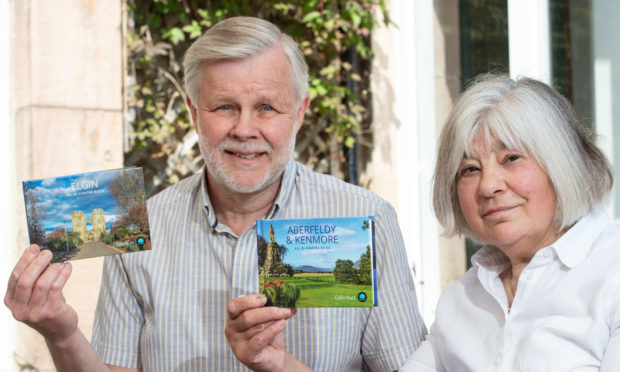 A Moray book publisher fears it could be next year until their trade resumes again despite Covid-19 restrictions beginning to ease.
Colin and Eithne Nutt, who run Ness Publishing from their Elgin home, had 4,000 copies of their two new releases delivered to their house on the day the nationwide lockdown was announced.
The closure of bookstores wiped out the possibility of orders to shift the supply to retailers.
And Mrs Nutt fears it could be next year before business returns to normal amid concerns that financial concerns for shops will impact her firm too.
She said: "What they've said about lockdown restrictions being relaxed a bit doesn't really help us because the non-essential trade, like bookshops and gift shops, that we rely on will come further down the line.
"When they do open they are probably not going to have the cash either so they will probably sell through what they have got while they have got bills to pay.
"I think the summer will pretty much be a write-off unless something extraordinary happens and we will have to start again next year."
Books released by Ness Publishing feature photographs taken by Mr and Mrs Nutt with the latest two releases focussing on the sights and heritage of Elgin and Aberfeldy in Perthshire.
Despite coronavirus taking away potential sales at local stores the couple have still had some bright moments with customers ordering books directly from them to share as gifts with loved ones struggling with life under lockdown.
Mrs Nutt said: "The pandemic has taken pretty much everything from us but has also given us some precious moments when we've been able to help others.
"For instance, a man who lives in Germany wanted to send a present to his mother for her birthday but was unable to do so because of lockdown, so asked us if we could gift wrap the Elgin book which we were very happy to do.
"We've had similar requests and are very happy to help others with this free service during this strange time – just one way in which we can express our humanity and kindness, so needful at this time."