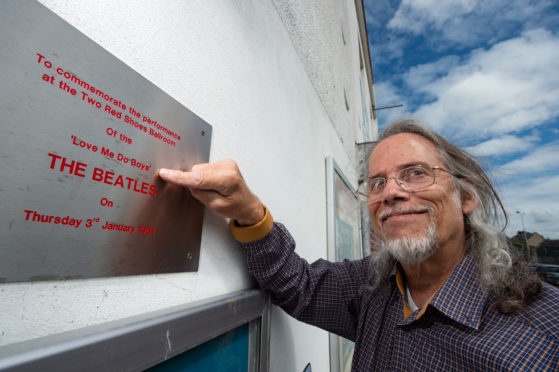 From the back of his family's cafe in Moray, Abert Bonici attracted rock royalty to the north-east during the 1960s.
The Who, Pink Floyd and The Kinks all made the trip to Elgin after being booked by the jazz enthusiast.
But it is the promoter's booking of The Beatles, on the cusp of their fame in early 1963, that has gone down in local folklore.
Billed as "The Love Me Do Boys" the Fab Four were making their first trip to Scotland with Ringo Starr in the line-up.
However, wintry weather forced them to miss a show in Keith on January 2, with the freezing conditions restricting the crowd in Elgin the following day to less than 100.
Within a week they exploded into worldwide fame as their hit Please Please Me stormed to number two in the charts.
On the same tour the quartet also played in Dingwall Town Hall before concluding their Scottish dates at the Beach Ballroom in Aberdeen. Mr Bonici was later instrumental in bringing The Rolling Stones to the Granite City in 1964.
To celebrate what would have been Mr Bonici's 100th birthday later this month, enthusiasts had hoped to stage a concert.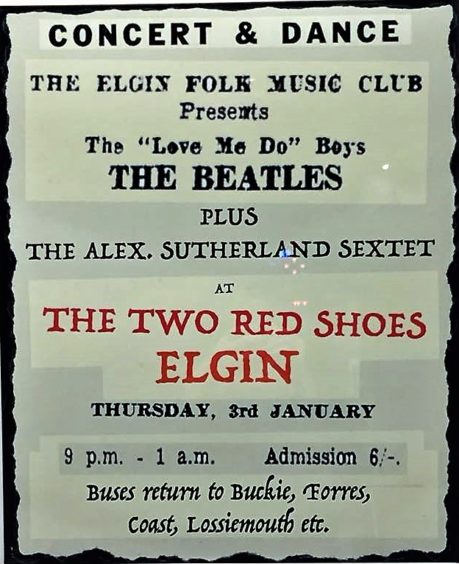 Local musicians who played his circuit were due to appear at the event, which has now been postponed to next year due to coronavirus.
Music writer David Dills, who moved to Moray in 2007 from San Francisco, said: "Albert loved jazz and appreciated various forms of popular music and dance.
"Besides being a visionary, he was a successful promoter because he listened and cared about the musicians and the young music fans he served.
"The evening will be a celebration of his life and all the things he did for Moray."
Born to Italian immigrants in Inverness, Mr Bonici helped run his family's Park Cafe in Elgin while booking bands, later building The Two Red Shoes dance hall alongside it in 1960.
The venue, which is now a kickboxing club, played host to most of the entrepreneur's concerts while some, including The Kinks, were moved to the larger Elgin Town Hall.
However, the pioneer also managed local groups and formed Norco Records, one of Scotland's first independent labels, before retiring from the music scene in 1975 to focus on his other business interests, including the cafe and the Eight Acres Hotel in Elgin.
Mr Bonici died just days short of his 70th birthday in 1990. The concert to celebrate him will take place on July 24 next year at Elgin Town Hall.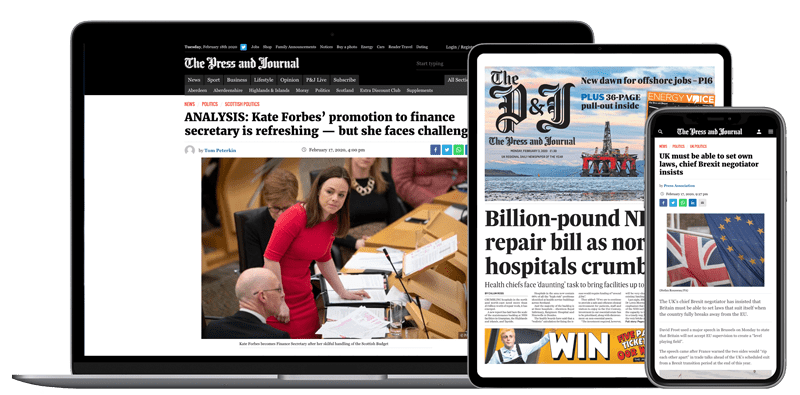 Help support quality local journalism … become a digital subscriber to The Press and Journal
For as little as £5.99 a month you can access all of our content, including Premium articles.
Subscribe