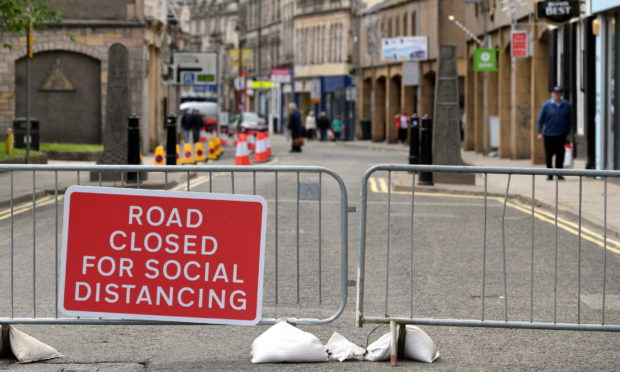 A business owner in a Elgin town centre has warned that coronavirus road closures will "kill" trade in the area.
Yesterday was the first day streets were shut in the heart of the town as part of efforts to allow more space for social distancing for pedestrians.
South Street, Commerce Street, Lossie Wynd and the east end of the High Street were closed to traffic during the afternoon with the west end of the High Street and Batchen Street due to also be included in the coming days.
However, traders have raised concerns about the move, raising concerns it could have a devastating impact on takings.
Several businesses reported seeing a drop in footfall during the day compared to last week when the streets were open.
Vic Flett, owner of the Sound and Vision music store, said many of his customers rely on parking nearby to carry large items including instruments and amplifiers.
He said: "I'm furious about it. It's killing the street. It happened when the pedestrianised the High Street and now it's going to happen to South Street.
"People want the convenience of parking at the door for us because we have big stuff that can be difficult to carry."
Taxi drivers have also raised concerns about a drop in takings as a result of ranks being moved from the High Street in the coming days.
However, hopes have also been expressed that the lack of cars in the town centre could encourage businesses to take more advantage of the outdoors.
Another South Street trader believed the impact would grow worse next month when parking charges are reintroduced in the town centre.
He said: "It's been ridiculous. They say it's for social distancing but I don't know why because there's nobody here to social distance from."
Moray Council has made the changes as part of a Scottish Government initiative to create more space for shoppers amid expectations customers will be queuing outside stores.
The authority says it drew up the arrangements with Elgin's business improvement district following a consultation, which had 58 responses from firms.
The council says there was "clear support" from businesses for reducing the amount of cars in the town centre, particularly on Batchen Street.
The High Street, Batchen Street, Lossie Wynd and Commerce Street closures will run from 11am to 4pm daily while the east end of South Street will be shut from 11am to 2.30pm.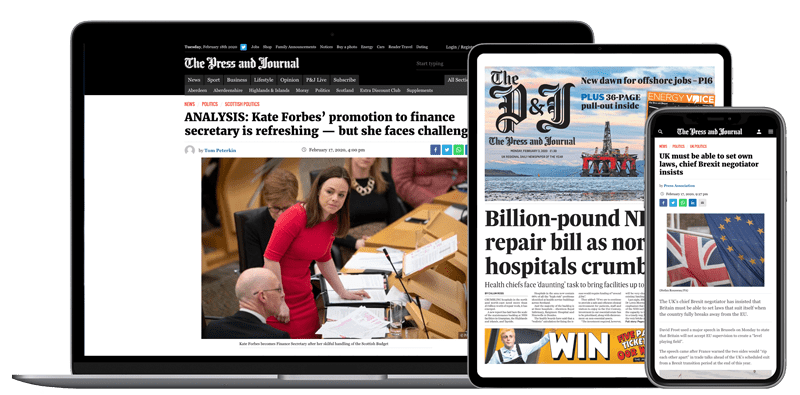 Help support quality local journalism … become a digital subscriber to The Press and Journal
For as little as £5.99 a month you can access all of our content, including Premium articles.
Subscribe