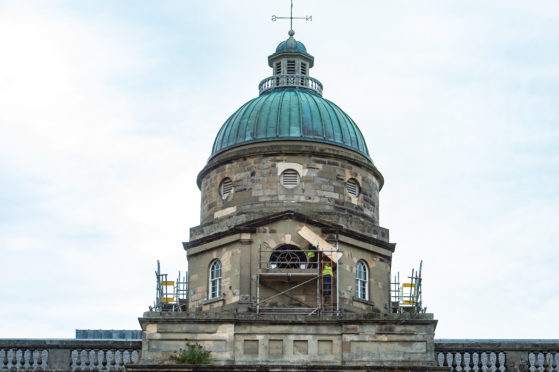 Restorations to a historic part of a Moray hospital are taking place to mark its 200th anniversary.
Staff at Dr Gray's in Elgin spearheaded the fundraising drive to fund repairs to the unit's clock faces, which can be seen from across the town.
A campaign that was supported by businesses and locals raised more than £40,000 to pay for the work, which has been delayed from spring due to the coronavirus pandemic.
Specialist contractors Smith of Derby have this week removed the glass and hands from the clocks to begin the project, which is expected to be completed next month.
Retired consultant Ken Brown, a committee member of Friends of Dr Gray's, said: "I can't be certain, but I don't think the clock faces have had work done to them since the last major work was done to the hospital in the 1960s or 70s.
"The people of Moray really rallied round to contribute to the project because the hospital is a special place for so many.
"We really hope it will look superb once it's finished. We're already working on some better illumination so that people can see it better."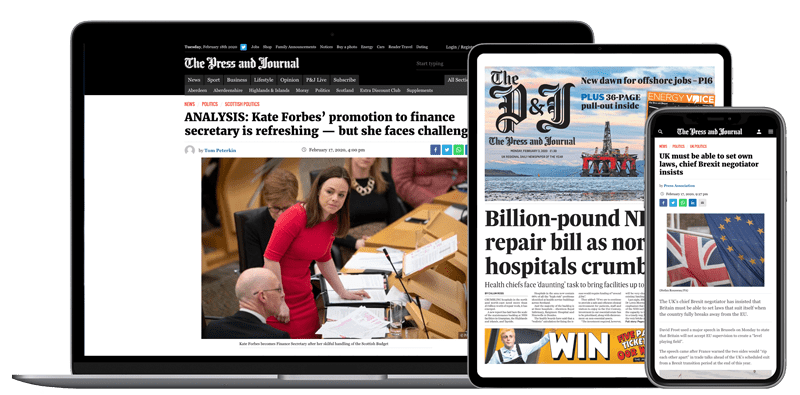 Help support quality local journalism … become a digital subscriber to The Press and Journal
For as little as £5.99 a month you can access all of our content, including Premium articles.
Subscribe