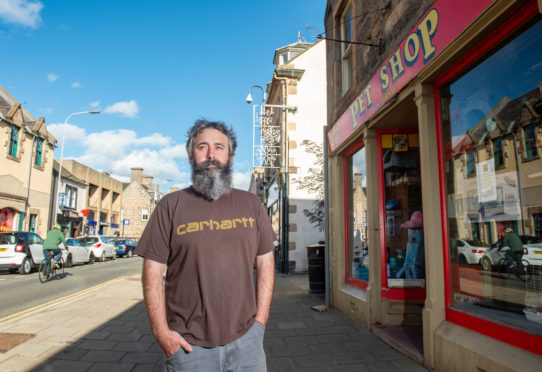 Businesses in a Moray town centre have pleaded with council bosses to drop divisive road closures amid reports they have halved takings.
Elgin High Street has been closed to traffic during afternoons since July as part of efforts to limit the spread of coronavirus.
However, traders say the move has reversed an upturn in trade that had, until then, been gathering pace as confidence grew among shoppers.
Yesterday Moray Council said the closures were due to be reviewed next month – but stressed the measures remain supported by the NHS.
The FP Birnie pet shop, which has traded on the High Street for 70 years, has remained open throughout the entire lockdown as an essential store.
Owner Andrew Birnie said: "Custom had been creeping back up again and we were almost back to normal before the street closure. It's just gone off a cliff edge since then.
"I've lost all the bulk sales like big bags of dog food because people like the convenience of parking outside, I've been carrying items out to people.
"It's frustrating because the council had been handling things like the business grants really well. We've seen what it could have been like though so it's annoying to have gone backwards."
The High Street and the nearby Batchen Street are closed daily to traffic between 11am and 4pm as part of the Spaces for People initiative.
The scheme is intended to create more room for physical distancing between shoppers by allowing them to walk on roads.
Eateries in Moray hope street closures will entice customers back to town centre after lockdown
However, some Elgin businesses believe the scheme has instead deterred customers from travelling to the town centre.
Lisa Dunbar, manager of John Davidson butchers, said: "Within 30 minutes of the closure you go from cars and customers right down the street to having nobody here.
"With the car parks still being free we are finding that workers are taking up a lot of the spaces so customers can't get in there either.
"Our takings have halved since the closures started. I don't think it's needed now, people have got used to social distancing."
Nasir Mahmud, who works at Emporium Menswear, said: "The time 11am to 4pm is the best part of the day and instead it's like a lockdown. Nobody even walks on the road because it's not busy enough."
Other town centre traders have welcomed the opportunity the road closures have brought by having more space outside their stores.
South Street had also been included as part of the scheme but now remains open through the day.
A Moray Council spokeswoman said: "Ensuring that people can maintain physical distancing in our towns and cities is a key part of response to the public health emergency. All local authorities have been developing and implementing measures to enable this.
"Temporary measures have been put in place, which have been backed by NHS Public Health as necessary to protect people from possible infection.
"These measures help people get back into our towns and cities safely, which is also important to allow business to trade."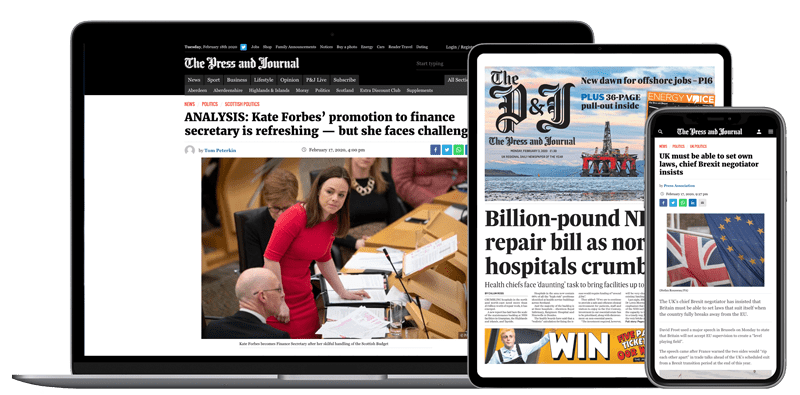 Help support quality local journalism … become a digital subscriber to The Press and Journal
For as little as £5.99 a month you can access all of our content, including Premium articles.
Subscribe