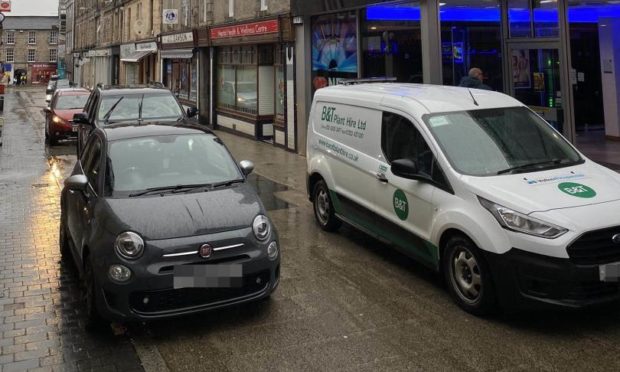 Moray Council has been urged to re-think coronavirus street closures following reports of motorists reversing down a one-way road while it is shut to dodge restrictions.
Town centre routes in Elgin have been shut from 11am to 4pm since July as part of the nationwide "spaces for people" scheme.
The initiative aims to make it safer for shoppers by giving them more room to reduce the chances of transmitting Covid-19.
However, concerns have been raised that the scheme is also creating new dangers for pedestrians from motorists ignoring rules.
Businesses on Batchen Street have reported drivers reversing the wrong way down the road "almost daily" in recent weeks during the temporary closure.
Police have warned they will take action against motorists caught ignoring the rules.
Richard Cumming, who runs Sirology, said: "If we all reversed or parked up where we wanted it would be carnage.
"On Saturday I saw three vehicles do it. I have phoned the police most Saturdays, especially in the last few weeks. I understand they're stretched, but it's a safety hazard.
"The council should be asking how it is working and what the issues are. It's meant to have been done for safety in the first place."
Sarah Holmes, who runs Pencil Me In, said: "Not only are they ignoring the street closure but they're also breaking the law by reversing down the one-way street.
"On Saturday one car reversed down and then another car came down later and parked side-by-side. When the road opened at 4pm, cars couldn't get past.
"Either a barrier needs to be installed at the top of the street or the whole thing needs to be rethought because it isn't making it safer at the moment.
"There are car parks nearby that people can use, which are free at the moment too."
Businesses in Moray town centre call for High Street closure to be dropped amid reports 'takings have halved'
It is understood that shop workers on Commerce Street, which is also a one-way road and has been subject to the same closures, have also witnessed drivers reversing to get access.
Meanwhile, traders on the High Street have reported that business has dropped since the temporary closures were introduced due to shoppers being unable to get access to park outside.
Temporary closures implemented on South Street were dropped due to concerns raised about access for dentist and optician appointments.
A police spokesman said: "We would urge drivers to adhere to the currently local restrictions on Batchen Street in Elgin.
"Officers will take appropriate action if any road traffic offences are identified."
Moray Council explained the issues raised on Batchen Street were a matter for the police.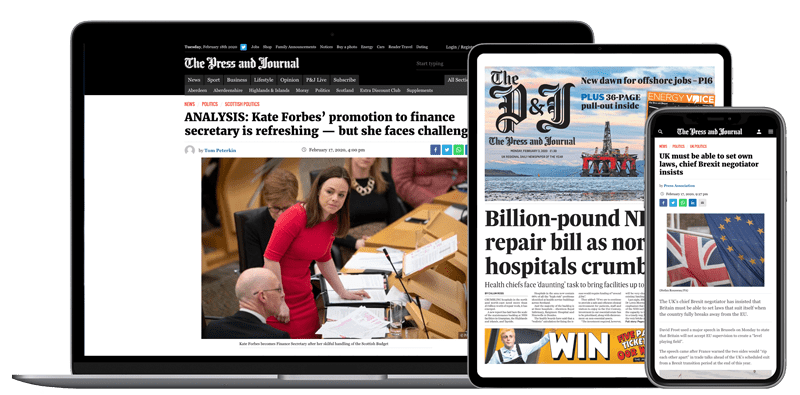 Help support quality local journalism … become a digital subscriber to The Press and Journal
For as little as £5.99 a month you can access all of our content, including Premium articles.
Subscribe