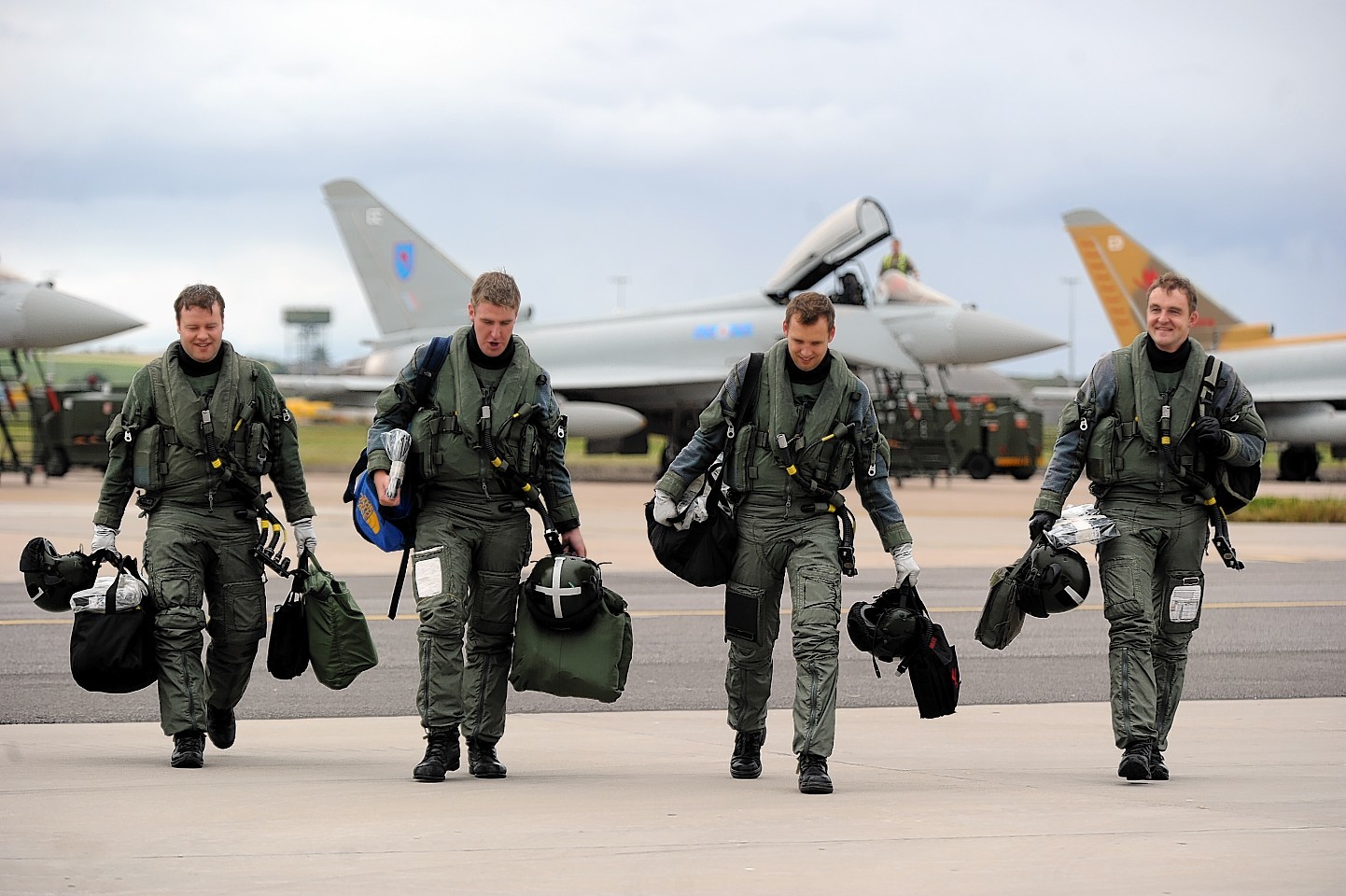 Moray's new Typhoon fighters landed in style yesterday – flying into their new home in a perfect "six" formation.
The jets belong to 6 Squadron which has now officially moved into RAF Lossiemouth from its former base at Leuchars in Fife.
Their arrival heralds a bright new dawn for Moray's long-standing links with the Royal Air Force.
Observers hope the presence of the Typhoons will secure the future of the Lossie base for years to come after it bounced back from the threat of closure in 2011.
The transfer has involved a re-fit costing tens of million of pounds to provide a home worthy of the aircraft which make up the UK's first line of defence against any potential attack.
As part of the Quick Reaction Alert (QRA) force, the Typhoon's role is to scramble and be in the skies within 10 minutes at any time of the day or night.
And after a lull in activity following the break-up of the Soviet Union in 1989, the return of some of old Cold War antagonisms mean the planes might be seen in action over Moray sooner than residents expect.
One insider said the QRA force was being mobilised once a month on average in response to Russian planes violating UK air space.
Wing Commander Mike Baulkwill, who is in charge of 6 Squadron, said yesterday's display was carried out in a spirit of friendliness.
"It's a really great day," he said.
"As a squadron we're all very excited about moving up to RAF Lossiemouth.
"You get used to moving about in the RAF – it comes with the job.
"We had a very close relationship with the public around RAF Leuchars so it was sad to say goodbye. But I hope and anticipate we'll be able to build a similar relationship with people here in Moray.
"It's really exciting. Our move to RAF Lossiemouth is a great opportunity for all of us, and it's something that 6 Squadron will grasp with both hands."
The nine Typhoons which swooped over Moray yesterday afternoon were travelling deceptively close to one other.
W/C Baulkwill, who was at the controls of one of the jets which made up the "six" formation, said it was all in a day's work.
"We were flying at 1,500ft and were between 10ft and 20ft from each other," he said.
"It's very close but it's what we train to do.
"We flew in the same formation on the day we said goodbye at Leuchars, and now we've had the opportunity to do the same thing as a way of introducing ourselves in Moray."
After touching down, the jets and their pilots were met by the station's commander, Group Captain Mark Chappell.
He said: "The preparations for this day have been a long time in the making.
"They began almost the day after it was publicly announced that RAF Lossiemouth would be remaining open, and it's fabulous to finally welcome the Typhoons and 6 Squadron's personnel here."
The 200 men and women of 6 Squadron will be joined at RAF Lossiemouth in April by 1 Squadron.
Their numbers will then be further swelled by the formation of 2 Squadron, which will be partly made up of personnel from the recently disbanded 617 (Dambusters) Squadron and 12 (Bomber) Squadron.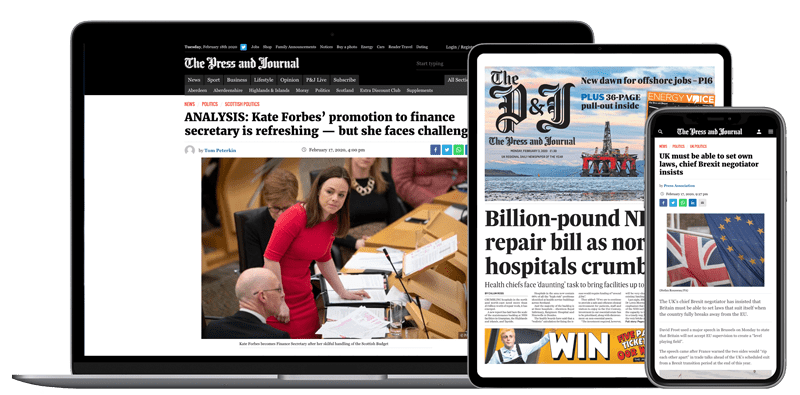 Help support quality local journalism … become a digital subscriber to The Press and Journal
For as little as £5.99 a month you can access all of our content, including Premium articles.
Subscribe