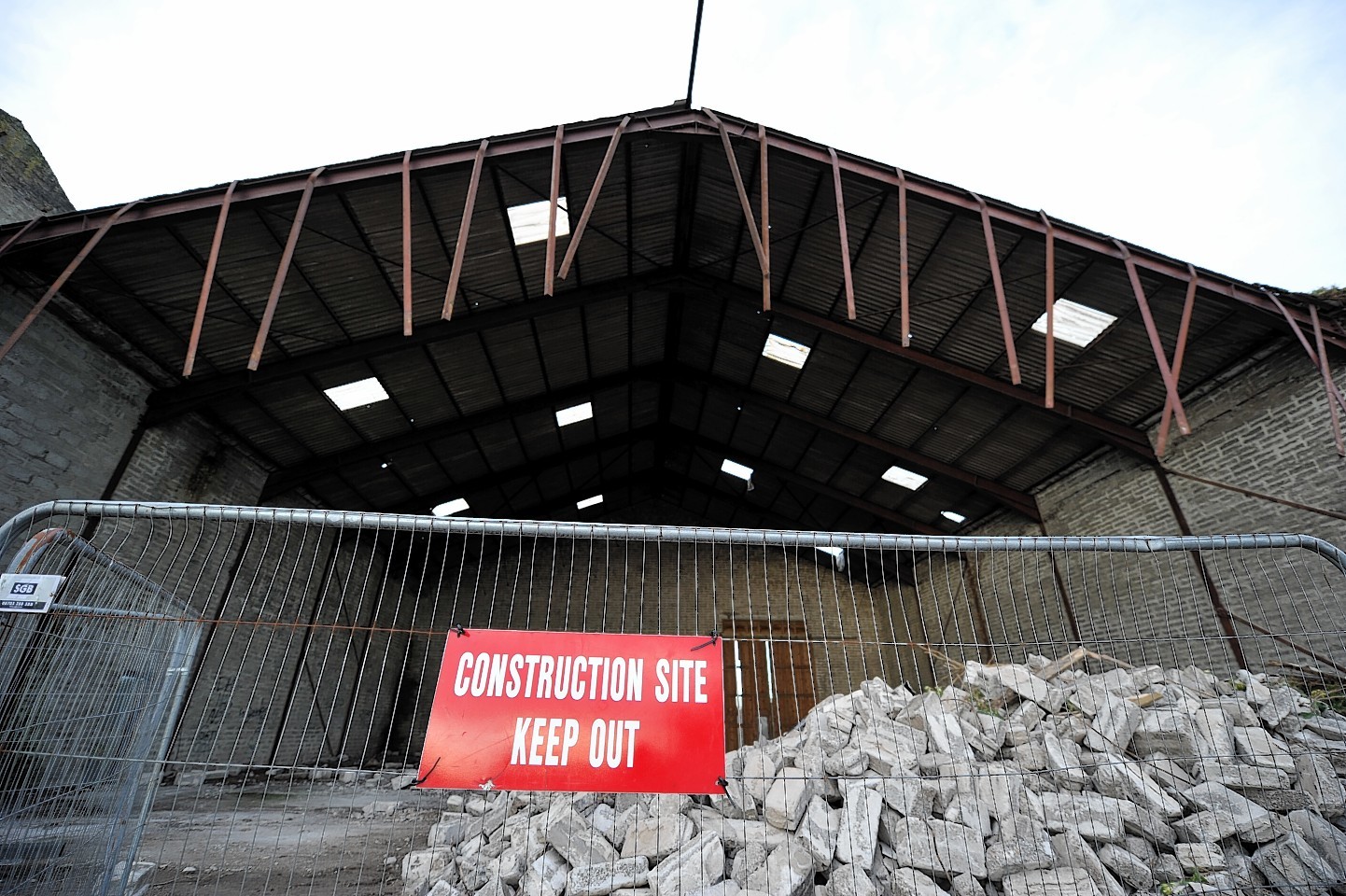 A dilapidated former factory in Moray which partially collapsed on Christmas Eve may finally be demolished.
Ferocious winds caused a large section of the old Fleming's Sawmill site in Elgin to come crashing down.
The collapse caused three families living nearby to be evacuated.
The residents were not allowed to return to their homes until 2pm on Christmas Day, by which
time tons of rubble blocking Linkwood Road had been cleared.
For the past seven months the factory site – labelled an eyesore even before the building's collapse – has been left in a state of disrepair.
However, its Elgin-based owners yesterday announced plans to demolish the building.
A spokesman for Robertson Homes said: "The decision has been taken to clear the site at Linkwood Road.
"We are currently preparing an application for demolition and will submit this to the council in the near future.
"Once we have the necessary permissions and have appointed a contractor we will go ahead with the work.
"Discussions about the future use of the site are ongoing but no decision has been made.
"We have spoken to the local residents to update them."
The former sawmill, which is opposite Elgin Auction Mart, and has been derelict for many years.
The site was the subject of £20million development plans in 2009 – but these were rejected by Moray Council with the developers going into administration shortly after.
Robertson Homes bought the site subsequently.
Local residents have previously expressed concern that another storm, such as the one on Christmas Eve, could cause further parts of the factory to collapse.
William McLarty, a retired water board worker, was one of those forced out of his home.
Speaking yesterday, he said: "It's good news that something may finally be done.
"Demolishing the factory will certainly improve the area and be a big help."