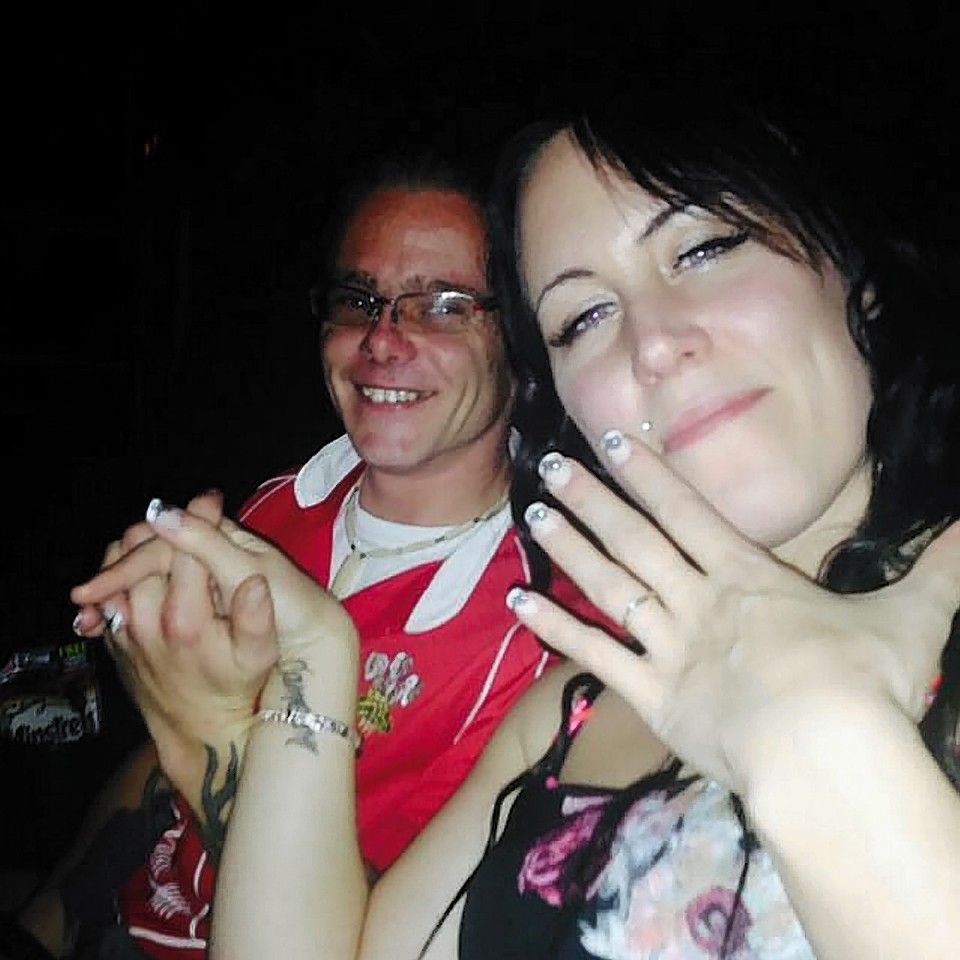 A romantic filmgoer popped the question in Hollywood style at a local cinema in Moray.
Alex Bailey, 33, proposed to girlfriend Kirsty Farmer at The Moray Playhouse in Elgin as part of her birthday celebrations.
The couple, who have been together for a year-and-a-half, went out for an Indian meal and then to watch horror film Annabelle on Wednesday.
But Alex had a little extra up his sleeve and arranged to have his proposal appear during the on-screen trailers.
A message appeared on the screen reading: "Happy Birthday Kirsty Farmer".
But this was followed immediately after by "Ooops! We forgot something Kirsty" and then finally "Kirsty will you marry me? Love Bailey xx."
Nursing assistant Kirsty, 32, said the unexpected proposal sent the other members of the audience at the multiplex into raptures.
She said: "Everyone in the room was cheering and clapping and I heard some women saying it was really sweet.
"We stayed to watch the film but I couldn't really concentrate."
Alex, a maintenance engineer, said: "I didn't want to propose at the meal or somewhere standard because that could have given the game away.
"So I got in touch with the cinema and they were keen so we put the plan in motion.
"As the trailers went on I got more and more nervous, it was really nail-biting."
The couple met when they went to school together in Forres, Moray but lost touch for 12 years. However, they are now planning to get married in Cuba in 2016.
Cinema manager Martin Thomson said: "This is the first time we've done something like this.
"We'd set it up so a birthday message would appear during the trailers followed by the proposal.
"The guy turned round in the back row and proposed to her. There were about 70 to 80 people cheering in the screen.
"I kept running the projections again and again the night before to make sure they worked before the big night.
"I don't know who was more nervous me or him!"