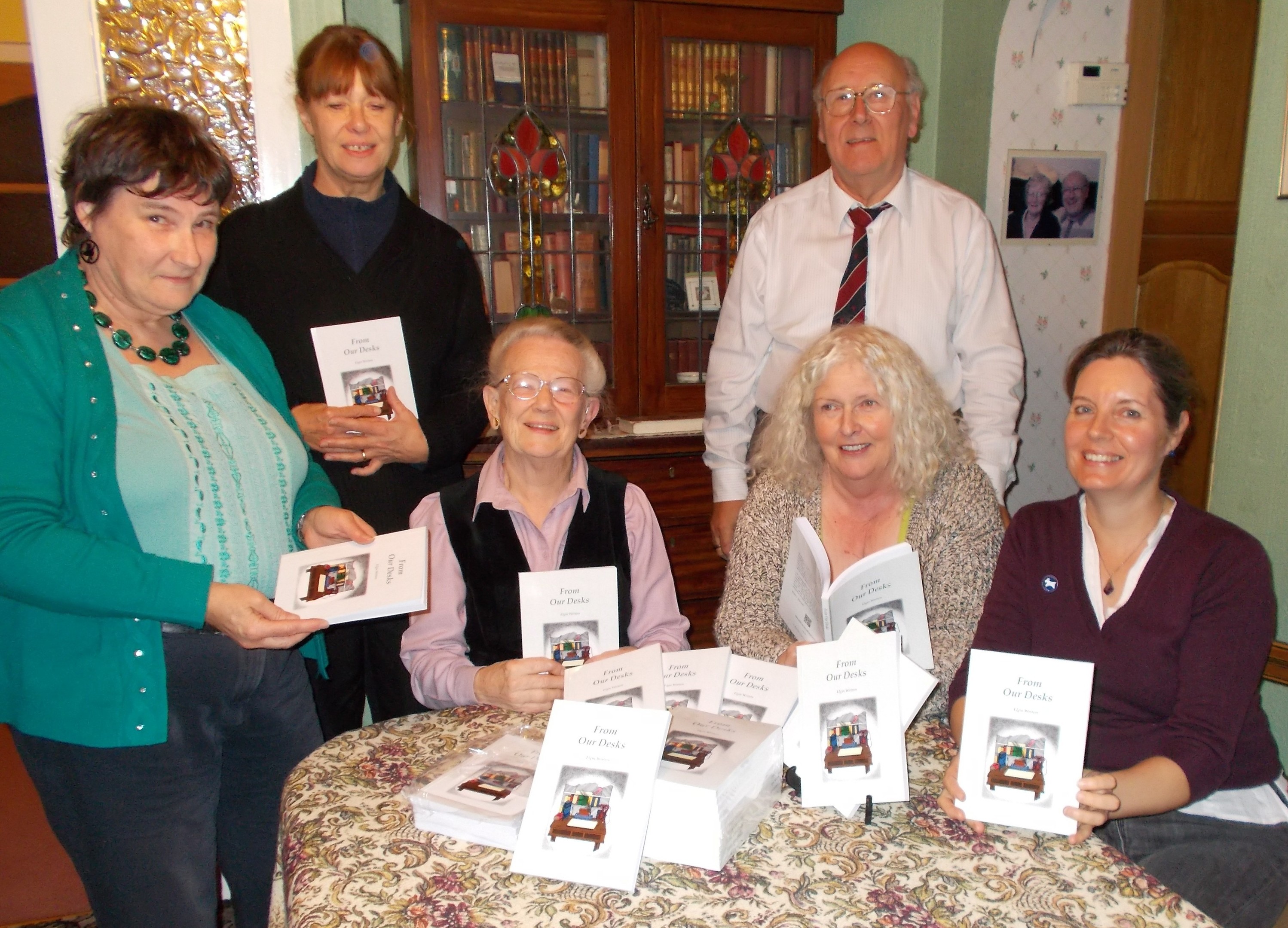 A group of aspiring authors and writers in Moray has published a new collection of work that will help to raise money for charity.
From Our Desks – the fourth anthology produced by Elgin Writers – is dedicated to founding member Eveline Wiseman, who died from cancer earlier this year.
And at least 50% of the profits from the sale of the book, which includes articles, excerpts from novels, short stories and poetry, will go to Macmillan nurses, a charity that helped Ms Wiseman in her final weeks.
The anthology, featuring the work of new members as well as those who have belonged for many years, opens with a brief history of the club written by Hetty Milne, who was also involved in setting up the group 28 years ago.
And its current president, Keith Mitchell writes: "Writing is a lonely activity and the support of like-minded people has encouraged me in my writing endeavours."
Angela Walker, who is the group's membership and publicity officer, said: "The club is friendly and provides a forum for constructive criticism, a place for listening to other authors and a place to act as a sounding board for ideas.
"It doesn't matter what genre you write in, there will be a sympathetic ear to help and give guidance on layout and presentation."
She explained that the club had members of all ages from their early 20s to mid 80s and included people who wrote for various reasons – ranging from those who wrote for relaxation and pleasure to those who hoped to become published authors.
Well-known author Maggie Craig and award-winning poet Eileen Carney-Hulme remain members of the club and past members, who have become published authors, include Gillian Philip, Linda Gillard and local man, Ewan MacNeill.
Ms Walker said: "There was so much material for our anthology this time around that we will be producing a second one next year with an emphasis on Moray."
Copies of From Our Desks are available from Washington's of Forres, Yeadons, Waterstones and Elgin Library at a cost of £6.50.