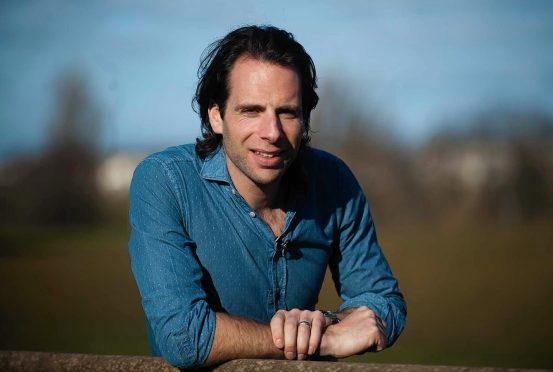 Top cyclist Mark Beaumont took time out from the saddle to share his round-the-world adventures in Elgin at the weekend.
The world record holder has become a household name with his television documentaries about endurance and adventure.
Mr Beaumont cycled across Scotland at the age of 11, and by 23 tackled a 18,000-mile round-the-world bike race, breaking the previous world record by 82 days.
Away from the bike he has rowed through the high Arctic and survived after capsizing while rowing in the Atlantic sea.
On Saturday, he visited Elgin Library to share his stories.
Principal librarian Sheila Campbell hailed the sold-out event as a great success.
She said: "We had a full house and had over 140 people with folk queuing at the door to see if they could get tickets.
"Mark was an excellent public speaker and an absolutely superb communicator."
The TV star spoke about his endurance challenges, balancing family life and meeting people from a range of backgrounds when presenting the BBC's coverage in the build up to the 2014 Glasgow Commonwealth Games.
Mrs Campbell said there were lots of cycling fans in the audience, but there were also those interested in Mr Beaumont's commonwealth work and documentaries.
"He spent quite a bit of time talking to individual people, signing autographs, signing copies of his books and also getting the usual selfies," she added.
"He gave a lot of time to each person and he also said he would be very happy to come back in future.
"I've spoken to him about the possibility of coming back for a future book festival and he's really up for that."