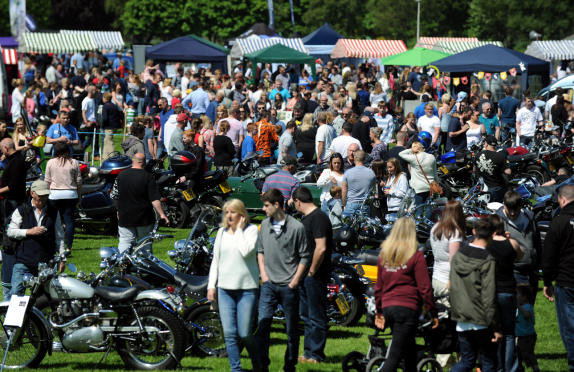 Motorfun revved to new limits yesterday as bumper crowds packed the family fun day in Elgin.
More than 10,000 people were at Cooper Park throughout the afternoon to enjoy the biennial event organised by the local rotary club.
Visitors admired more than 300 show cars, while about 100 classic bikes were also on display by proud owners – with many being driven in a cavalcade from the town centre to the park.
Bonnets were left open for modifications to engines to be inspected by motoring enthusiasts.
This year a picnic marquee decorated with union jack bunting serving strawberries and cream and sparking win was added to celebrate the Queen's 90th birthday.
Lord Lieutenant of Moray, Grenville Johnston, read a special message from the Queen sending her good wishes to everyone in the park.
Mr Johnston said: "It's been a wonderful day. In all the years this has been happening, I think this has been the best weather for it.
"The queue for the hamburgers and ice cream has not diminished since we got here, which shows that people are having a good time."
A message from the Princess Royal, who is an honorary member of the Elgin Rotary Club, was also read.
Mr Johnston said: "I do my best to keep her informed about what the club is doing, she's always interested."
As well as classic cars, pipers and musicians kept crowds entertained as they looked at the line-up of stalls.
An It's a Knockout-style event, called the Motorfun Challenge, challenged entrants compete against each other by crawling under nets, bouncing on spacehoppers and rolling giant inflatable balls.
Visitors took time to sit on the grass in Cooper Park to soak up the atmosphere and rays during the entertainment in the afternoon.
Rotary club president Donald Miller said: "We do this to say thank you to the Moray public for all the support they give us.
"We have our main fundraiser, Marafun, on alternate years but this is to help local charities. It's been a magnificent day and we've had tremendous crowds.
"We set up a marquee as a birthday lunch for the Queen. There are street parties next weekend but Motorfun being so close we thought it would be nice to do something ourselves. It's been a huge success."
Rotarian Michelle Anderson said: "Last year the weather was really bad for Marafun. This more than makes up for it."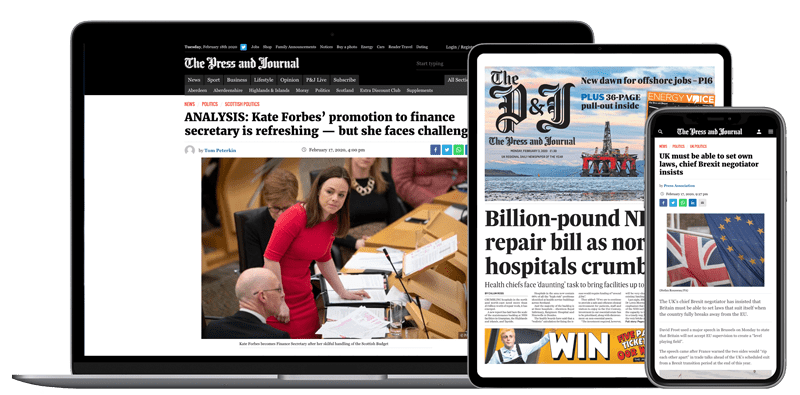 Help support quality local journalism … become a digital subscriber to The Press and Journal
For as little as £5.99 a month you can access all of our content, including Premium articles.
Subscribe