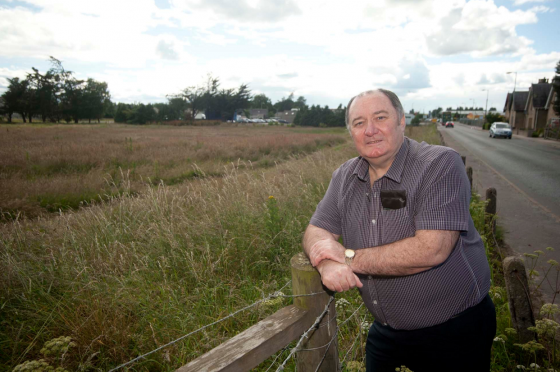 Housing, a care home and pub could be built on a barren stretch of land in a Moray town.
ANM Group has unveiled a vision for the spot at Elgin's old mart, on Linkswood Road.
The proposals are the latest attempt to develop the wasteland after a long-running £20million bid from Sainsbury's to open a supermarket and petrol station failed to get off the ground.
Yesterday Grant Rogerson, executive director of ANM Group, stressed the plans were still in their "early days" and would take a number of years to come to fruition.
But he said a housing complex was the obvious "next step" after the supermarket development fell through.
The firm has lodged a proposal of application notice with Moray Council, signalling its intention to gather opinions before a planning application is submitted.
Sainsbury's worked on opening a store in the town – which would have created 500 jobs – for a decade before eventually pulling out in 2013, blaming drainage and sewage issues in the area.
Last night, Elgin City South councillor John Divers welcomed the new housing development as a further indication of faith in the area.
He said: "When you see that Springfield Properties has already planned 2,500 houses to the south of Elgin, and there are 1,500 to the north, it shows that Elgin is obviously taking off and has been for a number of years now.
"The whole of Moray has been one of the fastest growing areas of Scotland. At the end of the day, Elgin, and the wider region, is a good place to live and work.
"I would like to see the detail though. I've received a letter outlining what they are planning to do but it just shows the boundary and that's it."
Council officers are currently examining how to beat traffic congestion in Elgin by drawing up a new transport strategy for the town.
Mr Divers said that traffic backlogs were just one hurdle the project would have to overcome.
He said: "The whole issue right along Edgar Road is that there is a high water table there, so there could be issues with that. There will obviously be issues around the roads in that area too.
There are regular tail-backs of traffic there."
Mr Divers backed the idea of building a new care home to help tackle the time patients have to stay in hospital before being allowed to return home.
A public exhibition of the plans has been arranged for next month at the Elgin Auction Centre to get feedback on the proposals from residents.
Moray Council will also be invited to have its say before detailed plans are put forward by ANM Group. The proposals will be on show on Tuesday, August 30 from 3pm to 7pm.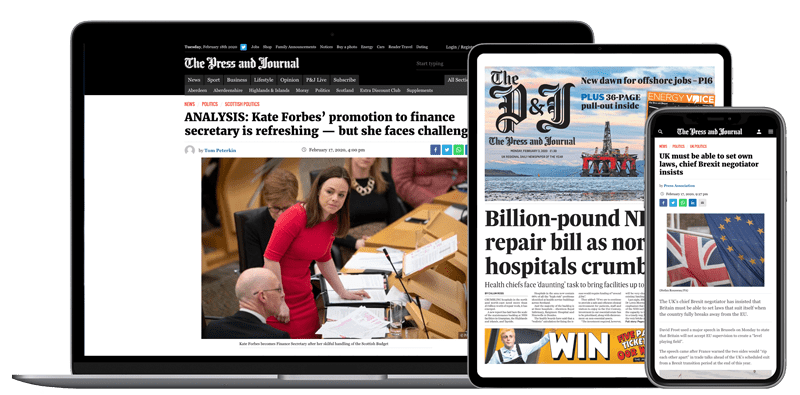 Help support quality local journalism … become a digital subscriber to The Press and Journal
For as little as £5.99 a month you can access all of our content, including Premium articles.
Subscribe