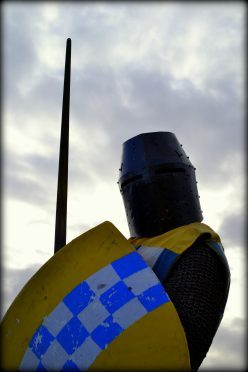 One of the most important scenes in Moray's history will be recreated as a town is transported back 1,000 years.
Cooper Park in Elgin will be transformed into a medieval encampment later this month as part of a re-enactment of the burning of the historic cathedral.
Stalls will provide sights and smells from the 14th century as part of the Sword, Fire and Stone event.
The traumatic day will be recreated with an army in medieval regalia determined to find the Wolf of Badenoch's estranged wife, who he believed was claiming sanctuary inside. Hundreds of soldiers torched the building leading to its destruction.
Jim Royan, chairman of the Castle to Cathedral to Cashmere project, believes the two days of historical activities will shine a light on an "iconic day" in Elgin's history.
He said: "It's going to be a big programme which will really bring it to life. There will be a whole host of activities so people will experience a level of interpretation of history not normally seen in this area.
"It's part of a wider project that will stretch from Lady Hill to the cashmere centre that will increase people's understanding of the last 1,000 years."
Darker aspects will be recreated with visitors to the park able to witness how crime and punishment was administered.
Spectacular horseback stunts will also be performed by riders with birds of prey being flown in the park.
Children have been invited to get involved in the event by suggesting songs to describe the Wolf of Badenoch.
Mr Royan is hopeful the event will increase awareness in the town about how significant Elgin was nationally in the past.
He said: "This will be important for visitors in the longer term. The castle on top of Lady Hill was known as the Balmoral of its time – royal families regularly visited.
"Whenever you tell people that today they don't know that. Elgin was the powerhouse of Alba in Medieval days."
The events will be run in Cooper Park on August 13 and 14.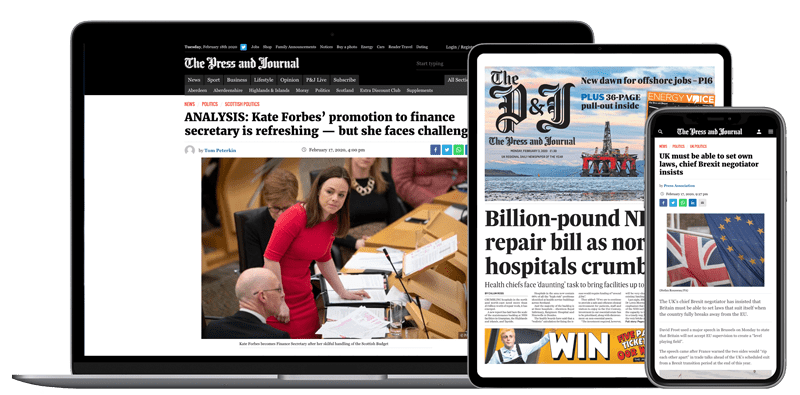 Help support quality local journalism … become a digital subscriber to The Press and Journal
For as little as £5.99 a month you can access all of our content, including Premium articles.
Subscribe