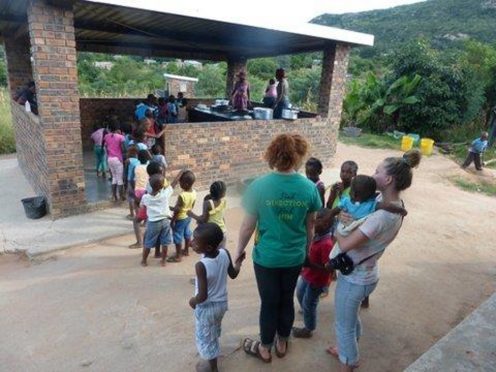 A north-east couple have returned home from Africa after embarking on an evangelical mission to help the country's children.
John and Elsie Tait from Cairnbulg made the trip to Swaziland this summer as part of a Christian mission to spread the word of God.
The pair, who previously lived in the African country for 13 years, headed back there in their roles as partners with Emmanuel Press, a foundation which offers bible courses throughout the continent.
And, last night, Mr Tait said a lot of work was done during the visit to help people throughout the country.
He explained: "South Africa has a high-cost, low-performance education system that does not compare well with education systems in similar developing economies.
"However, our three children were educated in South Africa while resident there for 13 years, and they have achieved success in their professions.
"South Africa is a secular country, but that does not mean that the country is irreligious.
"With this in mind, the vision of Emmanuel Press ministries is committed to spreading the Christian gospel locally, in the community, schools, hospitals and prisons. All over southern Africa, tracts and discipleship lessons are freely supplied in their preferred language."
Following their mission to Africa, a school in Zambia added that the foundation, which was launched in 1927, had "blessed" its students.
They wrote: "We love you and may God continue blessing you for all that you are doing to bring lost souls to our Lord Jesus.
"You have blessed many people in Zambia."
Missions to Africa have become a regular occurrence for north-east ministries.
Earlier this year, a team of 17 people from Banff's Riverside Christian Church – who embarked on a 10-day mission to the country – presented a school with football kit.
And last year, Fraserburgh's Assembly of God ventured on a crusade to Uganda to fund and build a house, church and classroom.