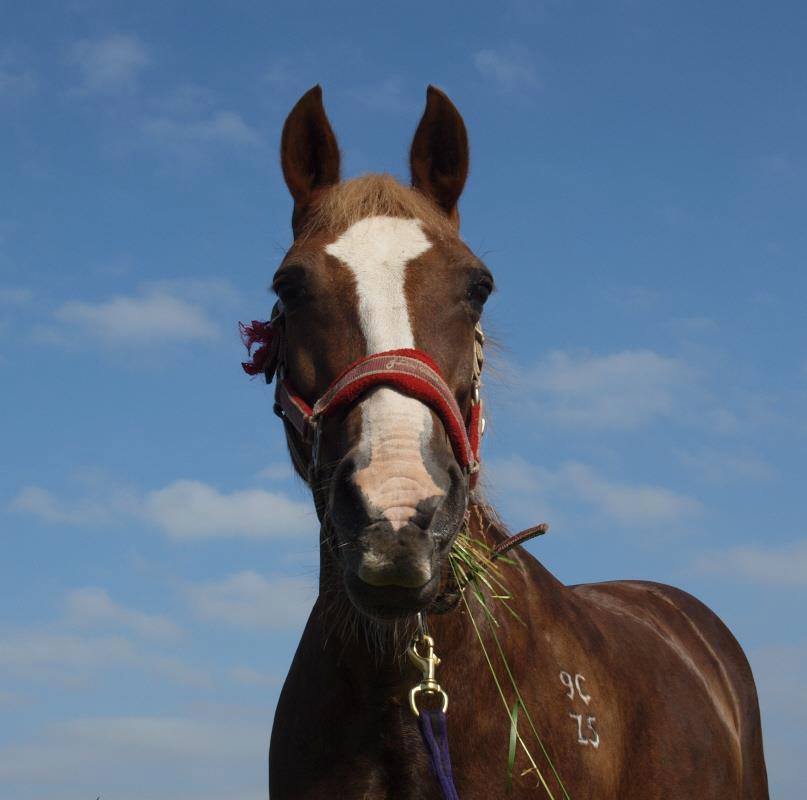 Jamie Ross
The owner of a north-east horse that was stabbed and left to bleed to death in a field is still searching for answers a year after the tragedy.
Blaze, an 18-year-old retired show jumper, was grazing in a field near New Pitsligo on the evening of August 17 last year when she was brutally attacked.
So severe were her injuries – the result of two stab wounds to her chest -that vets had no option but to put her down.
She was also sexually assaulted, and a post-mortem examination revealed she had suffered internal bleeding.
And yet, nobody has ever been charged with the sickening attack.
Last night, owner Zoe Wright, who had Blaze since she was 12, said she was still at a loss to explain why someone would target her animals in such a barbaric way.
She added: "You don't stop thinking about it, and even though you might not cry every day, it certainly doesn't get any easier.
"There is someone out there who has never been punished for what they did. They are out there, getting on with their life.
"They have no idea of the heartache and suffering that me and my family have had – they just get to carry on as if everything is normal.
"It doesn't seem right."
Ms Wright has five other horses which also use the field where Blaze was attacked. They were uninjured.
News of the creature's death inspired a petition calling for the authorities to mete out harsher punishments to people found guilty of animal abuse.
To date, it has gained over 9,000 signatures – just 516 short of the minimum needed to receive a response from the UK Government.
A fund was also set up by Ms Wright to raise a £4,000 reward for anyone who could provide information which leads to an arrest.
However, police have told her that they have exhausted all potential leads in the case.
Detective Inspector Norman Stevenson, who led the investigation, had appealed for anyone who was in the area, and saw anything suspicious, to come forward.