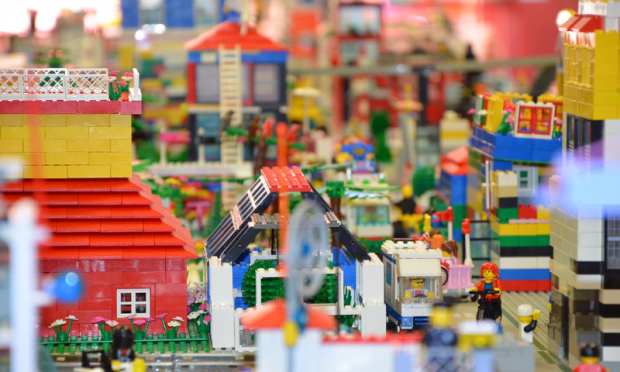 A leading Aberdeenshire councillor has called for a private report into the conduct of the local authority's co-leader to be made public.
Aberdeenshire members received a copy of a report this month into a controversial mission to a North Sea jobs conference, involving Inverurie co-leader Martin Kitts-Hayes, but were told they weren't allowed to discuss it with the public.
This has led to opposition parties joining forces in a call for transparency and a demand for the findings to be released to the public.
The row, which has been dubbed "Legogate", following Mr Kitts-Hayes' sharp exit from his accommodation at Legoland's holiday village, which he regarded as unacceptable, happened in Denmark.
He spent just two hours at the resort in June, without attending any part of the assembly.
Councillors are due to discuss its finding at an open meeting next month.
But last night, the leader of the Alliance group, Jim Gifford, called for it to be made available "without further delay".
Cllr Gifford said: "The report was issued to group leaders on August 10 and to all councillors two days later.
"Let's not forget that these events happened in mid-June, so waiting until the end of September before the report can be discussed openly is not acceptable.
"As councillors, we are all answerable to the residents of Aberdeenshire for our actions and decisions."
Karen Clark, leader of the Liberal Democrat group, added: "There has been enough secrecy around this issue. We now need the openness and transparency that the administration promised when it took over the running of the council last year."
And independent councilor Norman Smith said: "The intention is for the report to be published towards the end of September.
"But there is no reason why it cannot be put in front of our residents and council tax payers immediately to avoid any suspicion that the whole matter is being swept under the carpet by the administration."
Council co-leader Richard Thomson was not available for comment yesterday.