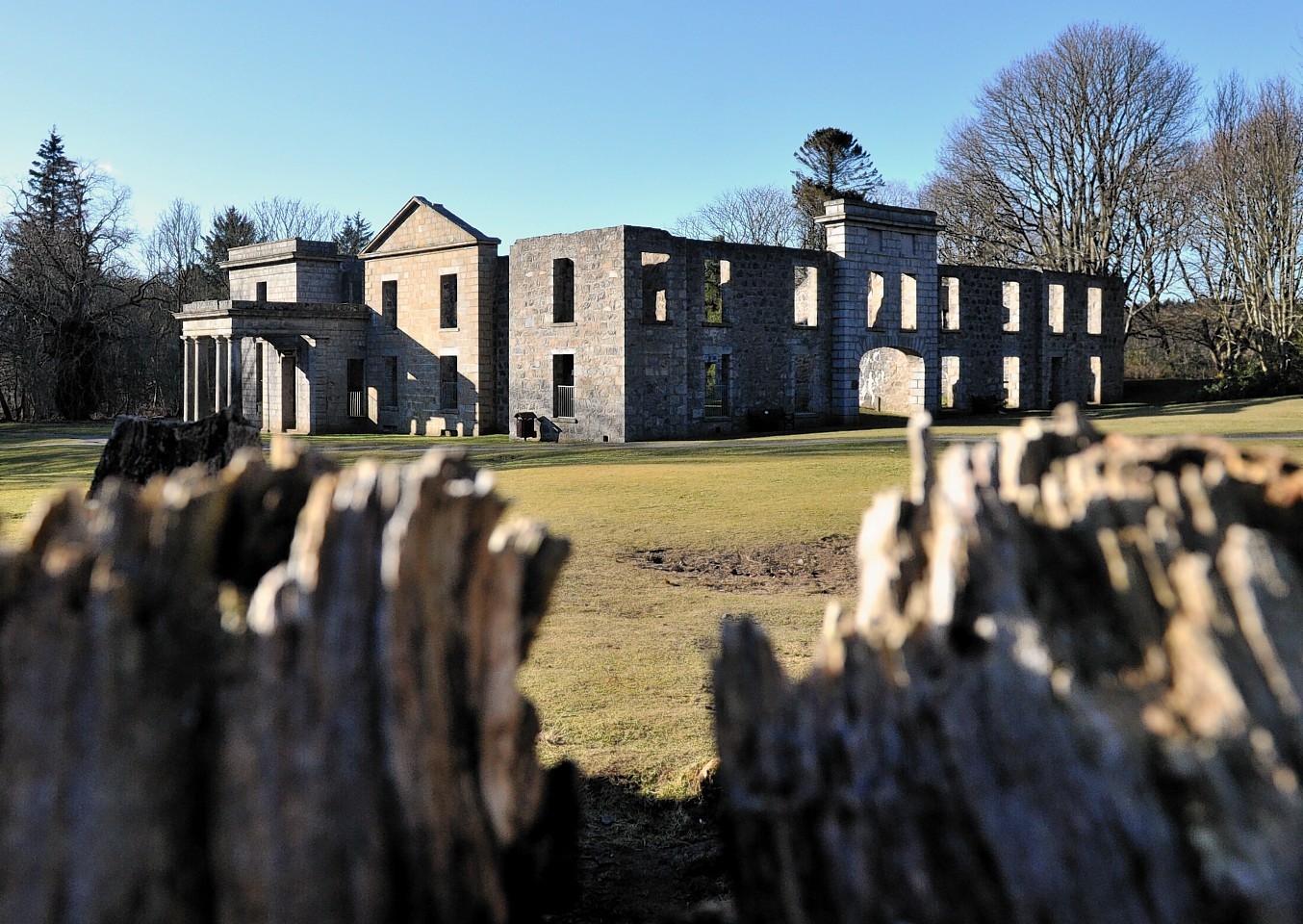 Archaeologists have discovered what they believe to be a long-lost castle during a dig at a north-east beauty spot.
Two stone structures have been uncovered at Aden Country Park as part of ongoing excavation work.
Initially thought to be part of an Episcopalian meeting housing, the stonework is now believed to be the T-shaped foundation of a medieval tower house.
The dig at Aden was carried out by more than 30 archaeologists, volunteers and students. The team was also joined by nearly 300 pupils from local primary schools and Mintlaw Academy.
Burnt timbers and stones were also uncovered which experts say are evidence the tower was destroyed in a blaze.
Local historian Derek Jennings said: "Research so far has revealed that there is a great possibility that this is the long lost tower house or castle of the Keith family.
"The current Aden House ruin was originally built after 1758 so the excavated building may have been the precursor of this later 18th century house."
He said that recent work at the National Library of Scotland has revealed three charters for a Keith castle dating back to the 1600s.
Mr Jennings added: "I would like to think Aberdeenshire Council archaeologist Bruce Mann, Ali Cameron of Cameron Archaeology and everyone else who helped with the dig."
Evidence of a second structure used for agricultural or mixed domestic and agricultural use was also found including a hearth surrounded by a "well-laid cobbled floor".
The archaeological work at Aden Country Park is being led and funded by Aberdeenshire Council.
Work to analyse the finds and use radiocarbon dating to establish the age of the building is ongoing.
Last night council archaeologist Bruce Mann said: "This is not only a fantastic discovery for the park and the village, but it has also been an amazing opportunity for local people to uncover their history.
"We now hope to continue this work, and add the new site to the list of attractions at Aden which visitors come from far and wide to see."