A biker has died after a crashing off a "notorious" north-east road.
The man, believed to be in his 20s, was driving along the A98 Banff to Portsoy road when the accident happened near the A95 Cornhill junction, just before 2pm yesterday.
Police and ambulance crews raced to the scene, but the biker could not be saved.
His blue Suzuki was the only vehicle involved.
Last night, collision inspectors examined the scene and appeared to focus on a grass verge near a lay-by at the corner on the road. The motorbike, which was badly damaged, had grass stuck in the handlebars and lay at the side of the road.
Police appealed for anyone who saw the biker, or the accident, to come forward with information.
A spokesman said: "Anyone who may have witnessed the collision is asked to contact Police Scotland on 101."
Communities near where the incident happened last night extended their sympathies to the man's family.
Banff councillor John Cox said his thoughts were with those who knew him.
Branding the A98 a "notorious" road, he said: "My thoughts are with the man's family, friends and acquaintances at this time.
"I feel for them – your heart can't help but go out to them. It's just a tragedy."
Michael Roy, who worked in Portsoy before becoming a councillor for the village, added: "A road traffic accident is always a very sudden and serious tragic event.
"I'm sure it will hit the family involved very hard. These things are unanticipated and out of the blue, and will come as a huge shock to the family and friends of the person affected."
Earlier this month, 46-year-old Gary Andrew was killed after he collided with a car just south of Cuminestown on an unclassified road.
Mark Findlater, a member of the local safety group, last night urged motorists to look out for bikers and said he was sorry to hear of another tragedy on the north-east's roads.
"My thoughts and prayers go out to the biker's family at this difficult time," he said.
"I don't know the particulars of this accident, but this is the second bike accident we've had in as many weeks.
"I think it's important for the message to out to 'Think Bike'. The onus is not just on bikers. I think people have to be vigilant when they're out there driving – a bike is quite hard to see."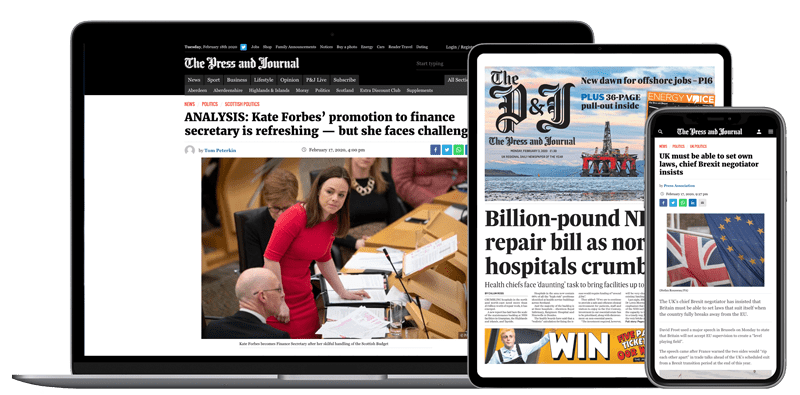 Help support quality local journalism … become a digital subscriber to The Press and Journal
For as little as £5.99 a month you can access all of our content, including Premium articles.
Subscribe