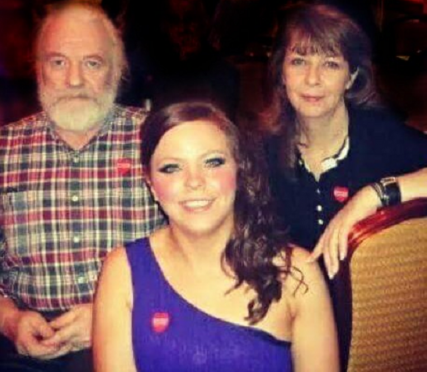 The partner of a north-east man killed in a car crash has told a jury she does not want revenge against the woman accused of causing his death.
Patricia McPherson was giving evidence at Peterhead Sheriff Court on the second day of mum-of-two Pauline Flynn's trial.
The 36-year-old is accused of causing the death of former art teacher Harry McPherson by driving carelessly.
The 61-year-old died at the scene of the accident on the A952 Toll of Birness-Mintlaw road at Clola.
Mrs McPherson, 52, was a passenger in the couple's silver Vauxhall Corsa on the night of the accident on October 3, 2014.
Flynn, of 3 Sutherland Close, Mintlaw, denies driving without due care and attention, veering on to the wrong side of the road and hitting the couple's car.
The Corsa left the road and crashed into a fence.
Rora man Mr McPherson, a former Banff and Buchan College art teacher, died and his partner suffered leg and head injuries.
During her evidence yesterday, Mrs McPherson likened the crash to "being in a washing machine".
"It was the same road that he had always taken," she added.
"Nothing concerned me in the car.
"I became aware that I was to be in a crash when I saw lights cross from the other carriageway.
"The next thing I remember after that is feeling like I was in a washing machine. It was a bit surreal. I remember hearing myself screaming.
"I can remember looking over at Harry and he had a look of fear on his face that I had never seen.
"He was a proper man – he never showed fear. I think he knew it wasn't going to end well."
Mrs McPherson has had to give up her job of 25 years with a Peterhead law firm because of the injuries she sustained.
She is still receiving medical treatment and has memory and walking problems and also suffers from post-traumatic stress disorder.
"I don't want someone to be responsible for that," she said.
"I want to have my partner back. I don't seek vengeance, I want justice."
Asked by Flynn's defence counsel, advocate Susan Duff, if she would accept Flynn being acquitted if the jury decided she was not to blame, Mrs McPherson said she would "have to".
"If that's what the jury decides, then I have to accept that," she said.
She later added: "She's not innocent. I saw her cross the white line. It's a fact – not an opinion.
"The agenda I have is to get through each day."
Ms Duff suggested that Mrs McPherson had given different information in statements to police and medics treating her while she was in hospital.
She told the jury that an e-mail had been sent from Mrs McPherson's account in September to a woman called Julie Anderson discussing giving evidence in court.
The court heard the e-mail said: "The last thing I want to happen is that I say something during evidence which means that the accused gets off with it just because I failed to mention it in my statement."
The defence lawyer suggested that this e-mail set out Mrs McPherson's "agenda".
Fiscal depute David Bernard put it to Mrs McPherson that the lawyer was implying that her recollection of events had been built up as a result of conversations with other people following the crash.
She replied: "I absolutely refute that. No one can put anything in my head or my mouth. The image of my partner who is about to die – that's in my memory."
Catriona Lamb, from Fraserburgh, also gave evidence yesterday.
She stopped at the scene on her way home from Aberdeen Royal Infirmary with her friend and their three children.
Mrs Lamb said she saw Mr McPherson pinned against his seat and a fence post which had impaled the side of the vehicle.
Police sergeant Alexander Carle, 31, told the court that Flynn had blamed the driver of the Corsa for the collision, saying it had been in the middle of the road.
The trial continues.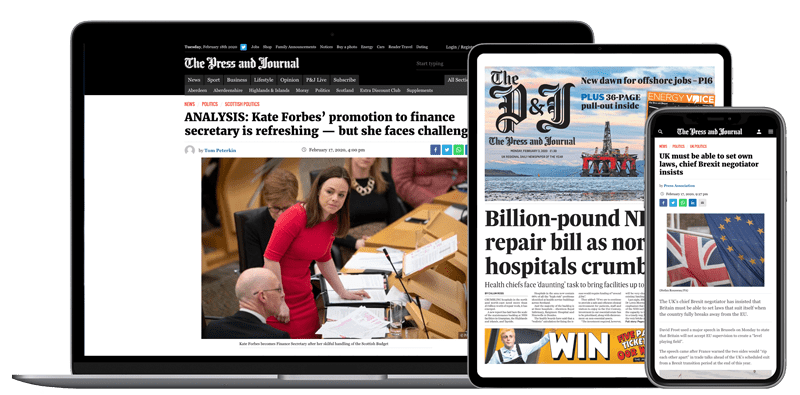 Help support quality local journalism … become a digital subscriber to The Press and Journal
For as little as £5.99 a month you can access all of our content, including Premium articles.
Subscribe