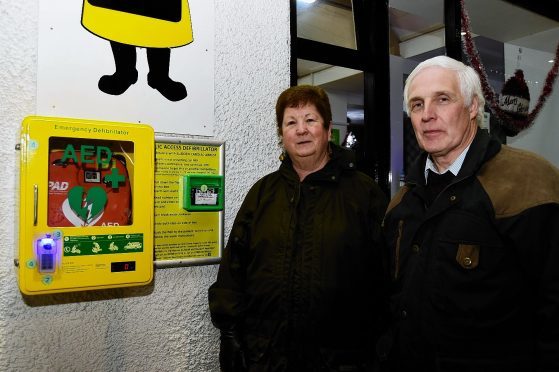 A life-saving community group is appealing for local people to think of them when they buy groceries.
The Banff and Macduff Heartstart and Community First Responders support the ambulance service during emergency call-outs and provide publicly accessible defibrillators in the two towns.
Now the group has been nominated to benefit from the Co-op Community Fund.
Shoppers who are registered with the retailer can choose to send 1% of their grocery spend to a nominated cause.
Last night Ian Williams, spokesman for the Heartstart team, said: "We are extremely grateful to the local Co-op staff for nominating our charity to apply to be one of the charities that will benefit from the first phase of the Co-op Community Fund.
"Part of our charitable purpose is to provide local health information and we have a project to inform every household about where they can turn to locally as best for health information and help, the location of public access defibrillators, and how people can volunteer."
He added: "The Community Fund will allow us to proceed with this project over the next few months which is great news."
The first responders are a team of volunteers who carry out activities across the Banff and Macduff area.
When 999 calls are received by the ambulance service on-call members of the community first responders are paged and often arrive on the scene to assist patients before professional help is at hand.
They also work with the British Heart Foundation to provide first aid training.
A heartstart course will be run on Sunday, October 16 in Macduff – places on the course can be booked through the group's Facebook page.