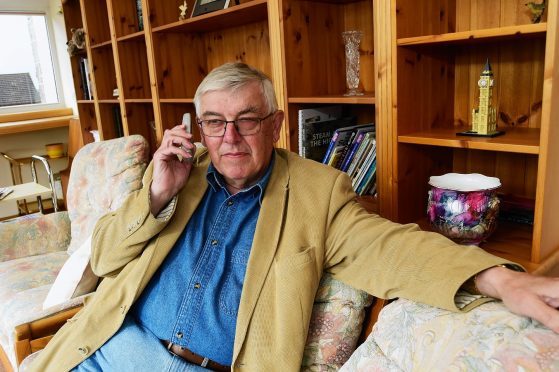 A pensioner has urged people across the north-east to be vigilant after being targeted by fraudsters – who claimed they had kidnapped his dead wife.
The bungling hoaxers called retired dentist Ronald Sim earlier this month, and told him they were holding his wife Anne hostage.
But the 71-year-old quickly put an end to the call, by pointing out that his wife had been dead for nine years.
Last night, however, Mr Sim admitted he could easily have fallen for the scam if they had told him they were holding his son captive, as he was away in Germany at the time.
And he urged people across the north-east to be vigilant.
"I'm on my own here," Mr Sim, of Cornhill, near Banff, said.
"The phone rang and this voice from the Indian sub-continent said 'is this Mr Sim, am I speaking to Mr Sim?' and 'we've kidnapped your wife'.
"Of course, I right away knew it was a scam. To my regret, I now wish I had kept the conversation going to find out what they were going to ask for. But I said, 'It must have been pretty hard for you, because she died nine years ago.'
"The phone then went dead.
"My son was in Germany at the time, and I was very much aware that if they had said 'We have kidnapped your son', my reactions could have been different. So I want to warn people that this is happening."
Mr Sim has since reported the incident to the police, who are investigating.
He added: "I found it quite funny but when I tell people about it, the first thing they do is laugh – then they think through the consequences of it, if it was their mum or dad.
"I've had hundreds of cold callers, telling me that my computer isn't working and all that kind of stuff. I often have a bit of fun with them – at their expense – with a Doric accent, so it doesn't bother me.
"But with this one, I thought I should let it be known. I can imagine that there would be some elderly people who would be quite angry."
The hoaxer's attempt scam on Mr Sim is the latest in a series of ploys across the region by cold callers.
Earlier this month, patients in the Highlands were warned to be aware of callers telling them there was problems with their home monitoring equipment and asking for money for a warranty.
The phishing attempt specifically targeted cardiology patients.
A police spokesman said last night: "We would remind the public to always be on their guard of suspicious callers, whether on the phone, your front doorstep or online."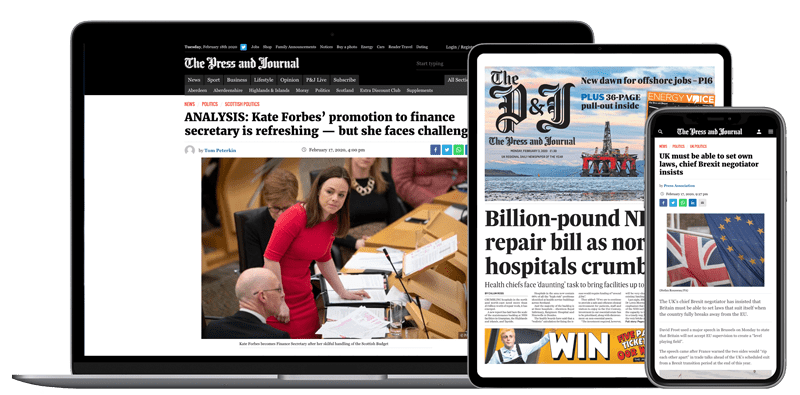 Help support quality local journalism … become a digital subscriber to The Press and Journal
For as little as £5.99 a month you can access all of our content, including Premium articles.
Subscribe