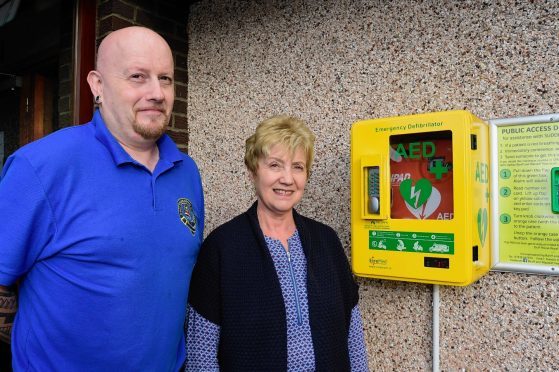 Two neighbouring towns could be the safest in the north-east after a golf club installed its community's latest defibrillator.
The heart start machine at Duff House Royal Golf Club brings the tally of public access defibrillators to six in Banff and Macduff, with other units based at a chip shop, supermarket and hotel.
Defibrillators are also installed at Macduff's shipyard and surgery.
The rise in available public access defibrillators (Pads) has been part of a year-long campaign by the Banff and Macduff Heartstart and First Responders group to have the machines available to members of the public who are first on the scene to an emergency.
They are intended to help people suffering a cardiac arrest while paramedics are en-route.
Last night, Margaret Milne, Duff House Royal administrator, said the machine was funded by members who supported the idea of helping the community.
"The members have all paid for it," she said.
"We asked for contributions and various people put in. Someone just suggested we should have one and that's what has happened."
Mark Findlater, a member of the region's safety group, added that the machines together would prove their worth.
He estimated that each unit costs about £1,400 to install.
"But you can't put a price on someone's life," he said.
"They're going up all over the place, but the next stage will be getting the knowledge out there – especially if there's tourists coming into the area – to let people know where they are.
"They can save lives and they do make a difference. It's great for the area and it's making it safer. They will save a life. It may not be today or tomorrow, but some day someone will need it."
The St Andrew's First Aid charity says that, for every minute that passes after a cardiac arrest, the chance of survival is decreased by around 10%.
A spokesman for the charity said: "Certainly, we're seeing a number of instances of people whose life has been saved by having access to a defibrillator."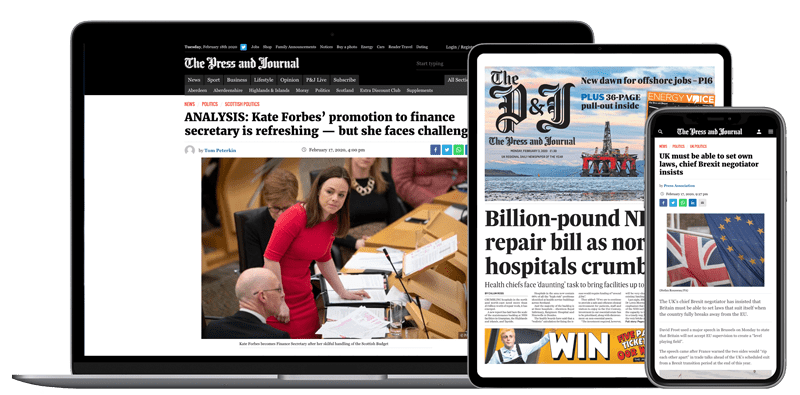 Help support quality local journalism … become a digital subscriber to The Press and Journal
For as little as £5.99 a month you can access all of our content, including Premium articles.
Subscribe