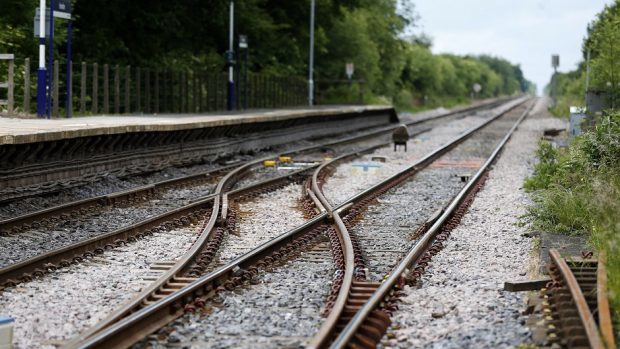 Leading transport campaigners have accused the Scottish Government of standing in the way of a "railway renaissance" in the north-east.
Railfuture Scotland has suggested the only thing blocking a major transport overhaul in Aberdeenshire is a lack of funding from Holyrood.
In a new package of proposals which will be put on show in Aberdeen this weekend, the organisation's vice-chairman Roderick McDougall calls for new lines to Peterhead, Fraserburgh, Oldmeldrum and Banchory.
The chartered civil engineer said that along with extra stations on the network, the new rail infrastructure would bring about a significant shift from road to rail transport.
This would boost the local and national economy as well as protecting the environment, he said.
New stations are proposed for Bucksburn, Persley, Kittybrewster, Cove, Kintore and Newtonhill as well as Ellon, Maud, Peterhead and Fraserburgh.
Now Railfuture – a national campaign group spearheaded by several former railway company bosses and engineers – has called for their "bold vision" to be funded by the government.
Mr McDougall said: "Whereas it is Network Rail's job to look after and maintain the existing network, and Scotrail's job to operate passenger trains on it in accordance with their franchise, there appears to be no-one charged with looking at extending and improving the network.
"This is a government responsibility which they are shirking by passing it on to cash strapped regional transport authorities and local councils without giving them either the authority or the financial ability to fulfil it.
"It is only pressure groups like ours that are trying to 'kick start' a renaissance in railway improvements."
But government body Transport Scotland has wholly rejected claims it is not doing enough to support rail infrastructure in the north-east.
Last night a spokesman said: "We do not recognise or agree with these comments or views.
"Recent industry planning documents, including the Scotland Route Study published in the summer, demonstrate the success of our railways, with strong growth in demand for rail in Scotland predicted to continue, leading to an increasingly busy railway that will require investment in rolling stock and infrastructure to support faster and more frequent and reliable journeys."
He said that investing in Scotland's railways is a "key priority" and that 95 million journeys were made on ScotRail last year.
However, the body acknowledged that improvements can be made, with the spokesman adding: "We recognise there are challenges ahead and choices to be made around future investment and the planning process for these are underway."
Transport Scotland is due to consult with stakeholders over the winter about rail investment beyond 2019.
Deputy chairman of regional transport body Nestrans, Peter Argyle, last night welcomed the proposals.
"This vision seems to include everything that has been debated, discussed or proposed over the years and is a welcome contribution," the Aboyne councillor said.
"The hard reality of course is that without very significant Scottish Government investment and commitment, this vision will remain a vision."
The Liberal Democrat said that his "immediate priority" is to improve rail links with the central belt.
Mr Argyle added: "Ultimately it all comes down to funding, to robust business cases and strong local persistence in arguing for investment, in competition with the rest of Scotland."
Scottish Conservative MSP for the North East Region Liam Kerr Said: "We have already seen a huge increase in passenger numbers since the re-opening of Laurencekirk station, which proves there is an appetite in this area for improved rail inks.
"The level of investment required to establish all of the stations outlined in this report may be prohibitive, but the Scottish Government should look seriously at opening new lines where a sound business case can be made."