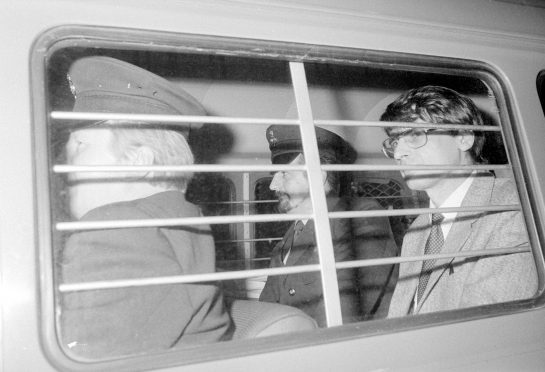 November 23, 1945: Dennis Andrew Nilsen is born to Betty Whyte and Olav Nilsen who lived at 47 Academy Road, Fraserburgh.
October 31, 1951: Nilsen's grandfather, Andrew Whyte, dies.
1955: Nilsen moves to Strichen, aged 10.
September 1961: Nilsen joins the Army Catering Corps, 'A' Company Junior Leaders' Regiment.
December 1972: Nilsen joins the Metropolitan Police Training School at Hendon, North London.
May 1974: Nilsen starts working at the Job Centre in London's West End.
1976 – Moved to 195 Melrose Avenue, Cricklewood.
December 31, 1979: Nilsen kills his first victim, Kenneth Ockendon
February 9, 1983: Nilsen arrested at his flat at 23 Cranley Gardens.
October 24, 1983: Nilsen's trial starts at the Central Criminal Court
November 4, 1983: Nilsen found guilty of six murders and two charges of attempted murder. He was sentenced to life imprisonment, with a minimum sentence of 25 years.
December 1994: Nilsen's 1983 sentence is replaced by whole life tariff by the then Home Secretary Michael Howard.