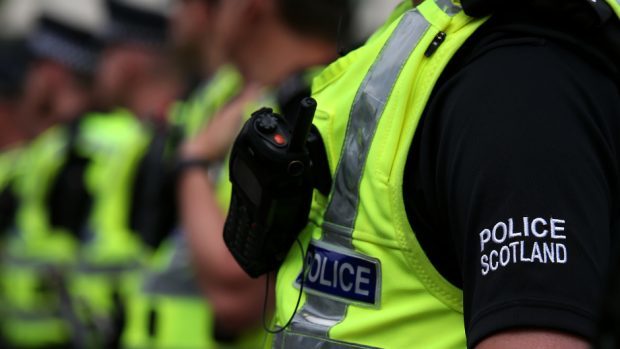 More than £20,000 worth of damage has been caused at a north-east primary school.
Markethill Primary School in Turriff had to be closed today after the damage was discovered.
It is thought the culprit vandalised the school some time between 5.30pm on Friday and 5.20pm yesterday.
Police said it is impossible to put an exact value on the damage but it is estimated to be around £20,000.
Among the items destroeyed were units and a valuable stain glass window. Food stuffs were also thrown about.
Sergeant David Threadgold said: "This is an example of utterly mindless and wanton vandalism on a primary school and community facility. It is absolutely unacceptable that buildings which are of integral importance to our community are targeted in this way.
"Whoever perpetrated this act must have spent a considerable amount of time within the premises.
"As well as the monetary value of the damage, the impact on the community cannot be underestimated.
"Parents have had to arrange extra childcare at short notice, I can assure the public that this was not a decision that was taken lightly, but one which will afford us the best opportunity to catch those responsible.
"Most poignantly, a stained glass window from the original Turriff Primary School has been damaged.
"This iconic piece of art, which was hoped to be transferred to the new school premises symbolises everything that the school means to the staff, pupils and wider community.
"To damage it in such a way is inexcusable, and I would urge the community to pull together to identify those responsible.
"It goes without saying that it is extremely disappointing to see this happening and I would urge anyone with information to contact police as soon as possible on 101.
"If you saw anything concerning or suspicious in the area at the time please let us know. I would also specifically appeal to anyone who has had to launder clothing that has had flour, eggs or any other foodstuffs on it to come forward.
"This information, while it might appear insignificant could really assist us in trying to identify those responsible."
Aberdeenshire Council's director of education & children's services, Maria Walker, said: "The damage done to Markethill Primary School has deprived our pupils of their right to an education when they should expect to be able to go, every day, to a school that is welcoming and appealing.
"Given the extent of the damage we anticipate a significant clean-up operation. We will not reopen the school until we are satisfied that the environment is suitable and safe for pupils and staff and we will keep the school community up-to-date as we move forward.
"We have had some kind offers from local residents to help clean up but we are still at the early stages of assessing the damage. Instead I ask anyone with information about what happened to contact Police Scotland."