A court has heard that negotiations between staff and prisoners who sparked a riot at the north-east's super-jail were "chaotic".
Jurors sitting at Aberdeen Sheriff Court were told yesterday that specialist negotiators were called from all over Scotland to attend at HMP Grampian when a group of men started to revolt on May 13, 2014.
And, after hours of trying to build a rapport with the inmates, specialist officers were eventually sent in wearing riot gear after no agreement was reached.
Giving evidence during the third week of the trial against six former inmates accused of taking part in the riots, the now-governor of Peterhead prison, Allister Puride, took to the witness stand yesterday.
Robert Gill, 26, from Newmachar, Stephen Sim, 31, from Stonehaven, Michael Stewart 31, from Forfar, Dominic Jordan, 30, from Merseyside, Sandy Mundie, 30, from Aberdeen and 33-year-old George Thomson, also from Aberdeen, accept being in custody at the time, but deny taking any part in the disturbance themselves.
Mr Purdie stated that, at the time of the riots, he was working as the governor at HMP Crompton Vale. He said he had been called by the head office of the Scottish Prison Service to attend at the Peterhead jail to carry out the role of lead negotiator.
He added that when he arrived, some negotiations were already underway, but he perceived these to be "chaotic".
He said that when it was obvious prisoners were not going to leave the section willingly, he instructed his colleague Joanne McKinlay to inform the inmates there was going to be an intervention.
The court heard that, when specialist officers in riot gear subsequently began to enter the C section of the Ellon hall, he withdrew his team of negotiators and went to wait in the office.
When asked by solicitor Mike Monro, who is acting for Mundie, what he was doing during the time the operation support team members were attempting to take back the section of the jail, Mr Purdie replied he was having a cup of tea.
As a consequence, he said he did not see any of what was going on in the section at that time.
Mr Purdie told the court he had since been appointed governor of HMP Grampian.
The trial, before Sheriff Andrew Miller, continues.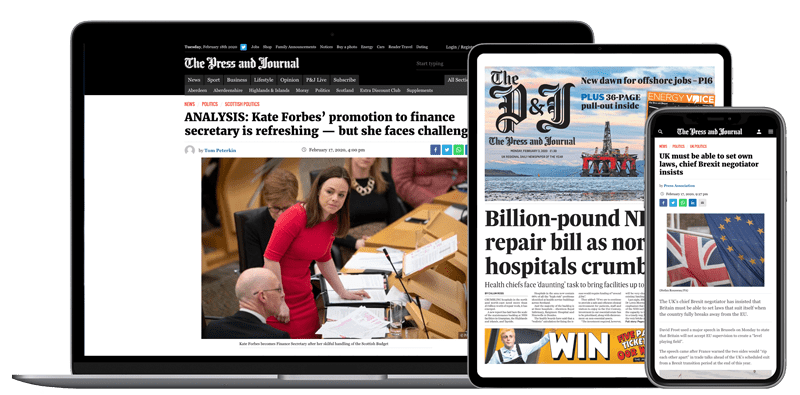 Help support quality local journalism … become a digital subscriber to The Press and Journal
For as little as £5.99 a month you can access all of our content, including Premium articles.
Subscribe