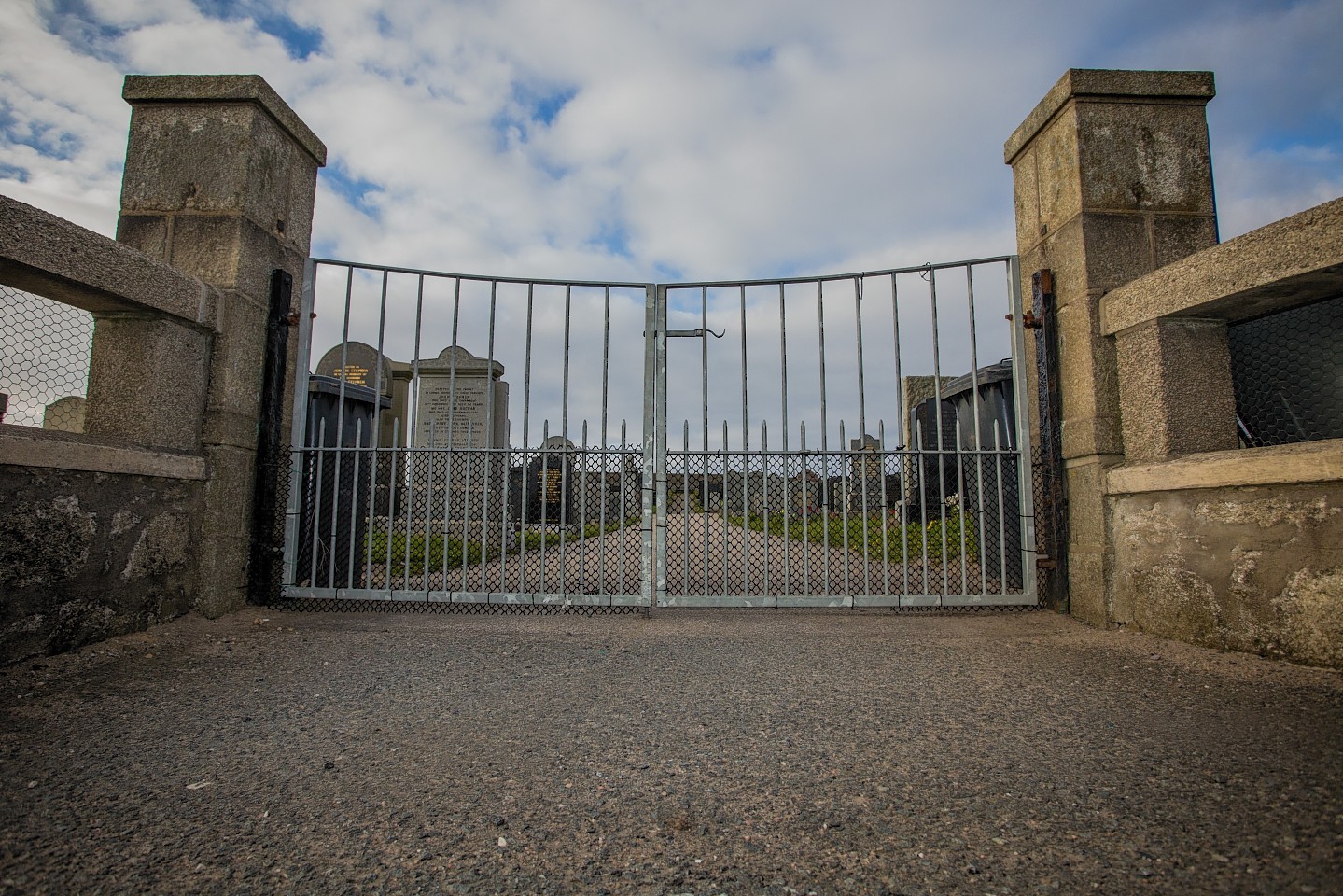 Long-running fears a cemetery would be built near a play park have been allayed after a compromise was reached.
Inverallochy residents were left furious last summer when Aberdeenshire Council unveiled plans to locate graves near their homes.
The authority wanted to set aside land near the rear of Cairnbulg's library, adjacent to Station Road, for the new cemetery, as part of its local plan blueprint.
But residents insisted the existing facility, which is a mile north of the two villages, should instead be upgraded and expanded.
Last night, local councillors announced that an agreement had been reached with landowners to carry out those works.
Ian Tait said: "Negotiations were re-started and an agreement was reached for the council to buy the land needed for the extension subject to all necessary permissions being obtained.
"Planning permission will be sought once all the necessary information has been collated."
Fellow Fraserburgh and District councillor Charles Buchan added that he was delighted to have helped the villagers in their campaign.
"We're making progress," he said.
"I'm very pleased that the council has been listening to the villagers' demands and will look to expand the existing cemetery for them."
Plans for a new cemetery had been branded "crazy" by locals.
It would have required a new road to be built through the centre of the village for access.
Mr Tait added that the extension was a "far better" option for visitors and mourners, because of the car park at the site.
Plans are already underway to have the car park resurfaced following a dispute about ownership.
The council previously believed it did not own the ground.
A new bus stop will also be installed at the site to improve public transport access.
One resident applauded the change.
"Where the cemetery is now, that's where it should be," they said.
"All around it is derelict ground suitable for expansion."